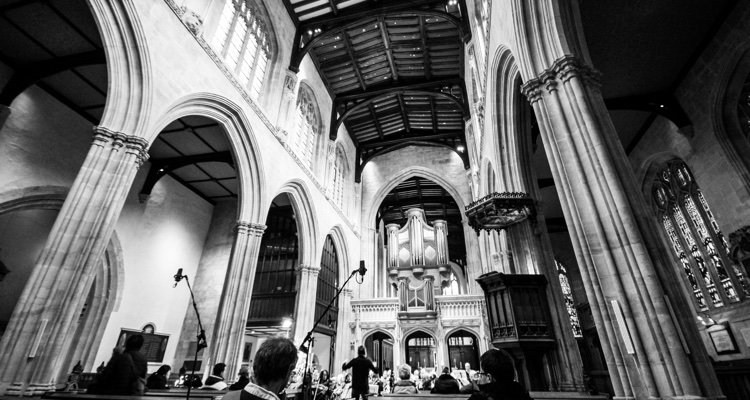 Church Management Systems have a plethora of built-in features, so the answer to this question can be unique to each individual church. However, there are common objectives that all churches work towards: growing the congregation by improving the way the church engages people and increasing the ability to give back to their community. Some specific features will be more beneficial to certain churches over others (better Calendar, Database, Website, Bookings, Communications, etc.), but all features are designed to collectively reach these overarching goals.
The reason why there are organisations seeking to help in these areas in the first place is because these goals are extremely hard to attain nowadays. Churches have tight budgets and church workers are overburdened with the basic tasks required to keep the Church running. In these instances some extra help from an efficient system would indeed be a luxury. However many churches feel that their current tools and systems allow them to get by without having to incur any costs. What benefits offered by a paid software service could possibly justify switching away from a system that does not incur any costs at all?
ROI vs Intangible benefits
In the business world, a person may evaluate an investment based on their return on investment (amount of currency gained for every unit of currency spent). Unfortunately, churches are not in the business of making money, so this kind of thinking has to be disregarded. Churches simply seek to enrich the lives of their parishioners, and yet Church Management Systems claim to offer some great value in return for what you invest in them. There must be a reason why these platforms are catching on and why more and more churches are choosing to invest a portion of the little they have in these systems, so we ask ourselves again: what intangible benefits can justify the cost of a system which on the surface is only a drain the few resources a church has at its disposal?
Church Management Systems vow to offer better ways to engage with parishioners and other members of the community while greatly reducing the complexity of administrative tasks. The answer must therefore be found in what exactly this means for the church.
Streamline to save time
Church Management Platforms seek to streamline the inner working of the church while offering better ways to interact and communicate with the congregation. Internally, this allows church administrators to spend far less time on each individual task thanks to tools designed specifically for churches and better integration between these tools, which frees up time to plan events and coordinate with other church workers. Coordinating in itself is something made easier by a Church Management System thanks to more intelligent online calendars and messaging features.
Interact and communicate more effectively
Externally, more effective ways to interact and communicate with people are creating stronger incentives for the congregation to grow and to get more involved with the church, which in turn leads to greater contributions in the form of increased revenue from events and other activities, and larger donations. As a result, the church has more resources to allocate to giving back to the congregation. When the church reinvests these additional resources into further engaging with the community, a virtuous circle is created and the potential benefits are compounded.
The potential impact of a Church Management System therefore extends far beyond the simple benefits that individual administrative and communication tools have to offer. But that does not mean that single features within these systems will not offer a vast improvement on existing tools used by a church, because there is a strong likelihood that they will.