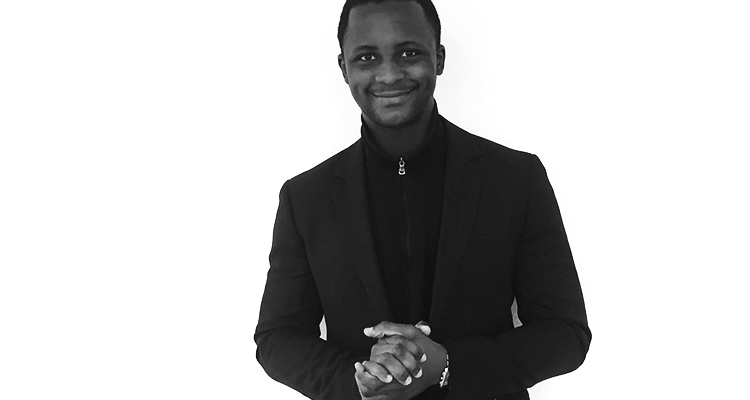 At ChurchDesk we are proud to have such a hardworking team. We want you to see their brilliance too, so we will be giving you an introduction to some of our employees and an insight into what they do over following series of articles.
What is your role at ChurchDesk?
I'm an Account Executive working for the London office. My job is to make sure churches are aware of what ChurchDesk is and then guide them through the features of our system. If they like what they see, we develop a relationship and on-board them as a customer.
What is your background?
I graduated from the University of Essex in 2015 with a BSc in International Business. During the summer holidays I worked at Double Impact Marketing and got promoted to a sales leader. Before that, I did internships with both Link Up Properties and Skye Bank (Nigeria) which were both great experiences.
Why ChurchDesk?
I could definitely say I bought into the ChurchDesk vision. ChurchDesk is an organisation that aims to get the church upto speed with technology. It can be a challenge sometimes but I feel we have the right people and culture to achieve our goals.
How would you describe ChurchDesk to a friend?
ChurchDesk is a rather young company with huge potential for growth. The people I work with are not only great professionals but also fun to work with.
What is your biggest challenge at work?
My biggest challenge is having to convince certain individuals within the church that new technology can improve the way they operate. Some people haven't seen the value it can add and dismiss it too quickly. You could say it's my job to educate and show them how technology can unlock new potential for their church.
What motivates you in your job?
The feeling of seeing a church implement our system and dramatically benefit from it definitely motivates me. The feedback we get is so positive, and it feels great going home each day knowing we've made a church admin's work easier, or a member of the congregation more engaged in the church.
What is your best ChurchDesk memory?
The 2016 ski-trip brings back some good memories. It was nice to bond with my colleagues and learn more about them in an out-of-work environment. They're a great bunch.
Is there one thing about you that would surprise your colleagues?
My colleagues might be surprised that I used to be part of a music band!
Want to learn more about ChurchDesk's employees? Meet Alexander!