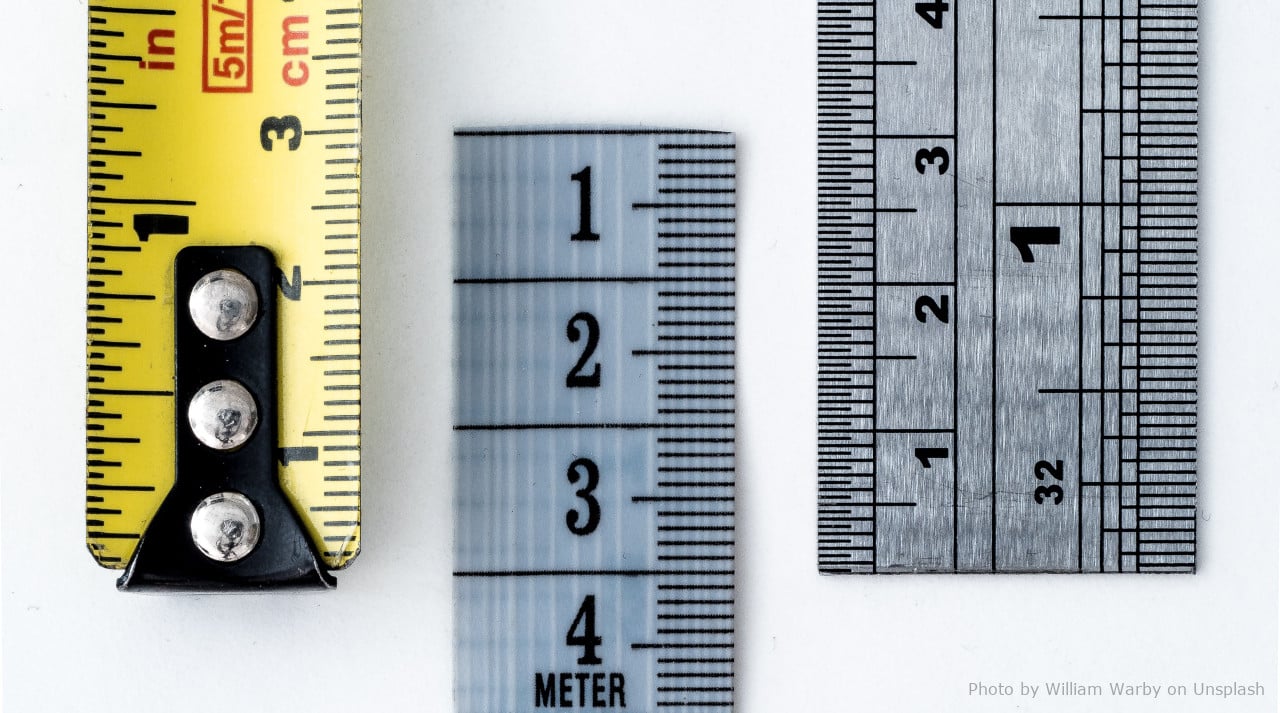 To work successfully, you need to know how you are doing. That's why you need to measure - but don't just measure everything just to have numbers. Here's how to be smart about it.
To figure out if your parishes is flourishing and growing, you can simply look at your membership numbers. However, only looking at that single number will make you miss opportunities to reach more people. It's also harder to figure out which new ideas turn out successful and which ideas are not that good.
So what should you measure? To know that, you first need to be able to answer three questions about your parish:
Who do you want to reach?
Do you have activities for those groups you want to reach?
Which group do you want to do more for?
Without goals, numbers lead nowhere. So to create meaningful conclusions from your numbers, you need to measure those activities that get you closer to your defined goals.
Once you know which groups of people you want to reach (which can also be an extension of those groups you are already in touch with), you need to make sure that you actually have relevant offerings for these groups. Trying to reach everyone at the same time will not work. Everybody has interests beside being a Christian. Try to offer events that are relevant to a group's life experiences. Finding volunteers from these groups to run activities is also a good way to engage with more volunteers and give them a role in your church.
Then you can start looking at key numbers. Make sure that you measure things that you can act on and improve! Knowing a number but not how to improve it doesn't get you anywhere.
Three key measurements
The first measure we recommend taking is attendance at events. We have integrated a counting tool in the ChurchDesk calendar. You can also use that in the ChurchDesk app when you click on the event entry, so you can quickly register how many people visited your event. This helps you to answer the question: Are people actually showing up? At the same time, you should also check if it is actually your target group that shows up. For example: If you have planned your event for pensioners, but half of the attendees are younger parents, you may need to adjust time or place or even create a separate new event specifically for parents or families.
The second measure you can easily use is how many newsletters you send and how often. This is also easy to look up in the "People" module in your ChurchDesk. Successful newsletters are sent out regularly and are relevant to their recipients' interests. If you have newsletters for specific groups in your parish as well as events for those groups, more newsletters and more recipients should also turn into a trend of higher attendance at events for these groups. To analyze that, you can note down your numbers in a spreadsheet at least once a month and take a look at the trends that develop over time.
You should also have some tool installed to measure visits on your website, if only to see what people look at the most. Then put that information front and center! You can use tools like Google Analytics or the open-source tool Matomo, but which of the many options you want to use is up to you.
You can of course find a lot more numbers for your parish from your activity in ChurchDesk. But with every number you take, make sure that they relate to a goal you have set for your parish and that you can do something to improve it! Then measuring will not only show you numbers, but also help your parish grow in numbers and activity.