Volunteers are an essential part of any church, and are fundamental to its success. But what is the current situation churches are facing in terms of their volunteers, and what does this say about the state of the church?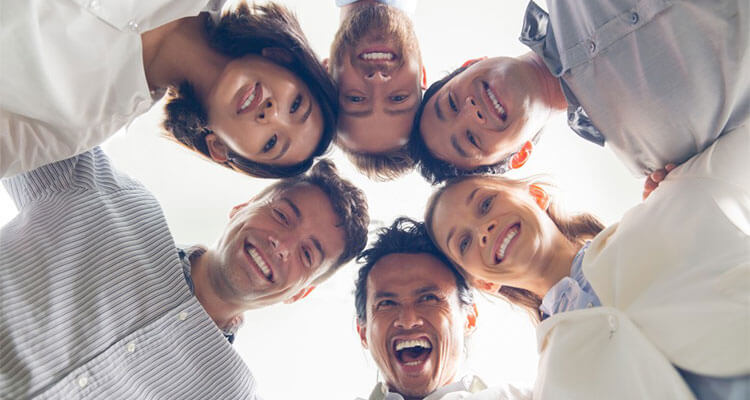 Volunteering in general is very popular. Results from the most recent national survey (2016) showed that 41% of people questioned across the UK reported that they formally volunteered at least once in the previous year. The situation is much the same across the pond, where 43% of Americans engage in some form of volunteer role. More than one in four of us (27%) said that they took part in volunteer work at least once a month. We know that a quarter of regular Anglican churchgoers are involved in voluntary community service outside the church, keeping in line with the national standards. The Church of England provides activities outside church worship in the local community for approximately 44,000 children and young people (aged up to 25 years). More than 116,000 volunteers and an additional 4900 employed adults run children/young people activity groups sponsored by the Church of England outside church worship.
But what about volunteering within the church? Recent research has discovered people who are 'active' in their faith volunteered more (67%) than people of no religion (55%). Horaah! That's great news. Furthermore, the research findings reveal that volunteering through UK churches has increased by nearly 17% over the past two years, according to the third biennial National Church and Social Action Survey. The study's revealed UK churches have increased the average number of volunteer hours on social action to 114.8m per annum. This is an increase of 16.8% compared with two years earlier and 59.4% compared with four years ago. Figures indicate that 1.1 to 1.4 million volunteers participated in church-based social action in the UK in 2014, benefiting 'millions' of people through various initiatives.
It is clear that churches in the UK are doing a fantastic job of inspiring and motivating their congregation to become volunteers. This trend is set to continue into 2017, and with companies like ChurchDesk making it easier to organise and inform volunteers than ever before the outlook is very positive. But as ever, there is always something to aspire to: The top 10 percent of churches in America engage more than 72% of their adult and student attenders in some kind of volunteer role. This is an incredible figure, and one we hope to start seeing everyone achieve.
So what should be done to get evermore people volunteering? The Helping Out Report suggests that the most common sectors of interest to volunteer in were education (31%), religion (24%) and sports (22%). If possible, try and combine some religious volunteering with educational and sports activities - for instance, you could ask for volunteers to help teach your younger congregation about the New Testament, or for help with running a church-based sport team (you could even start up a little local league). Make sure there is a wide range of volunteering activities on offer, so you can appeal to the widest range of people.
Churches must also be aware of the factors which turn their congregation away from giving their services. The most commonly quoted barriers include individuals not having enough spare time (82%), being put off by bureaucracy (49%), worried about risk/liability (47%), and not knowing how to get involved (39%). If you want to increase your volunteer base, promote opportunities to get involved which are easy, take minimal time and have a short sign-up process (for instance, opportunities which don't need a CRB check). Always make sure your volunteers know exactly what they are doing, and that they have the skills to have out that tasks. And, of course, promote those opportunities through multiple platforms (online, social media, in sermons etc.).
If you're still looking for tips and tricks on how to make your church more volunteer friendly check out our guide. Good luck!