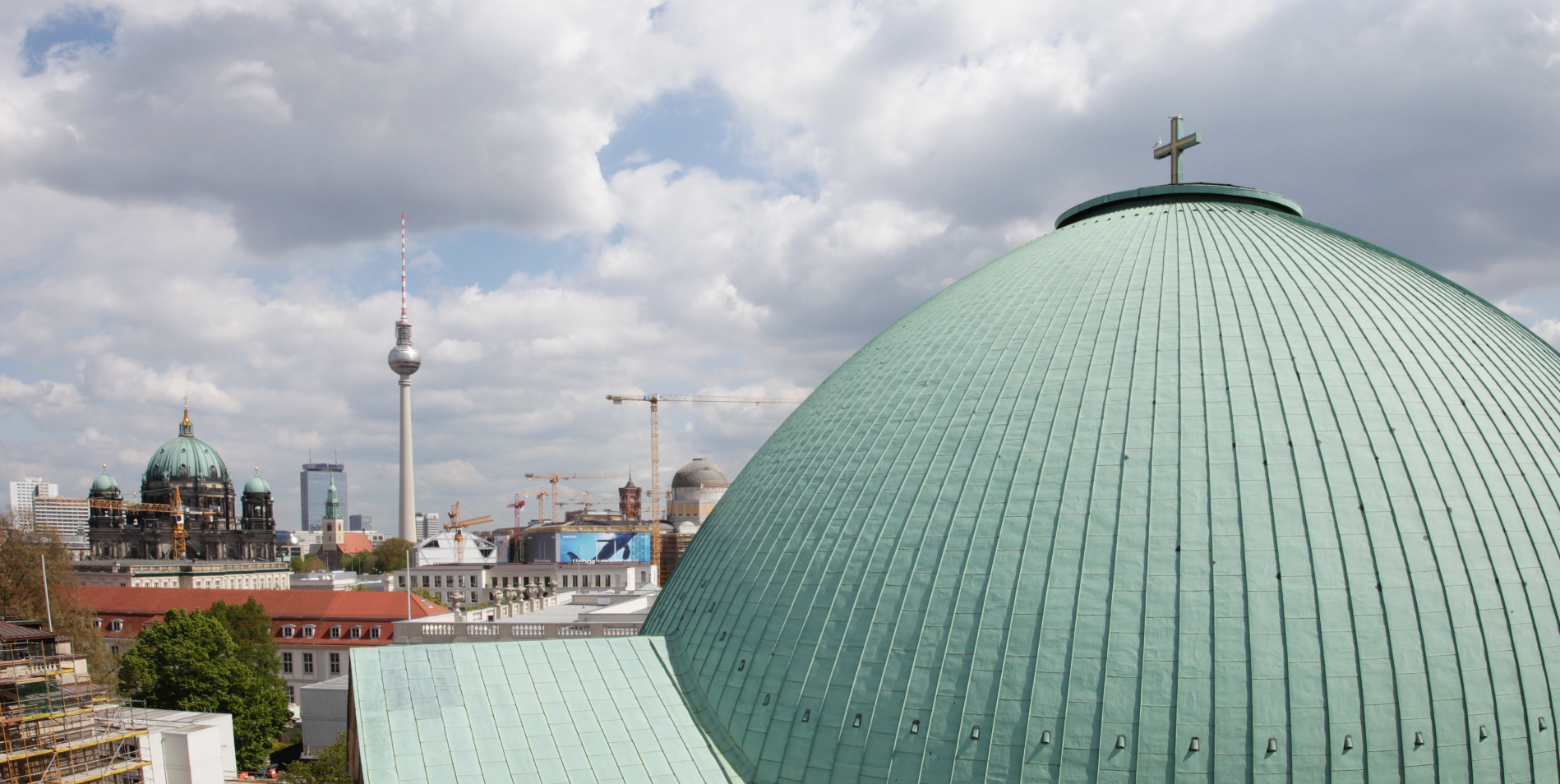 The church management provider, ChurchDesk today announces a partnership with The Roman Catholic Archdiocese of Berlin. The Berlin-based company will be rolling out their software to more than 100 parishes and 2,600 employees across the region.
About church management software
ChurchDesk is a cloud-based church management platform with an integrated set of tools to help the church meet more people. It takes care of ecclesiastical admin, increase transparency and improve information flow between staff, volunteers and the congregation. The tools include a digital calendar and service planning, a database and messaging system, payments and ticketing, as well as a content management system (CMS) for effortless website and campaign management. Thanks to the ChurchDesk mobile app, available on iOS and Android, righteous work can be carried out while on the move.
A technology partner to the church
"We decided to work with ChurchDesk after having looked at different providers. We got to know the company as a partner, who responds quickly to our requirements and can support a large number of users. The software will save time and bring a great value to our parishes," comments Markus Kappes, head of administration af the Archdiocese of Berlin.
ChurchDesk is founded in 2010 by Christian Steffensen, having seen how his mother struggled to run her church in Denmark. The company now serves more than 1,000 dioceses, deaneries and parishes across Europe from their offices in Berlin, London and Copenhagen.
The Roman Catholic Archdiocese of Berlin is currently undergoing structural changes in their 100 parishes to better prepare the church for the future. As a part of this, the archdiocese has an objective to improve parish work and support administration with better tools.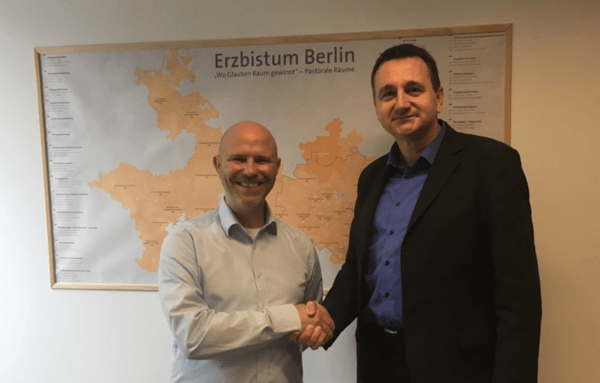 Stephan Nußbaum, ChurchDesk and Markus Kappes, Archdiocese of Berlin
A part of the diocesan strategy
"ChurchDesk is a core part of our strategy to improve parish work and reach more people by using the possibilities from digital tools. We came from a need of supporting our administration with better coordination and service planning but we're convinced that technology will become a vital part of our mission and outreach as a church," continues Kappes.
"We're excited and proud to be recognized as a partner that can facilitate change on a large scale. Technology can do a real change in a parish while also support a new strategy or change within an entire diocese," comments Stephan Nußbaum, Managing Director in ChurchDesk. "We're dedicated to support the needs of churches and we're seeing a large opportunity for improving the work with our platform".