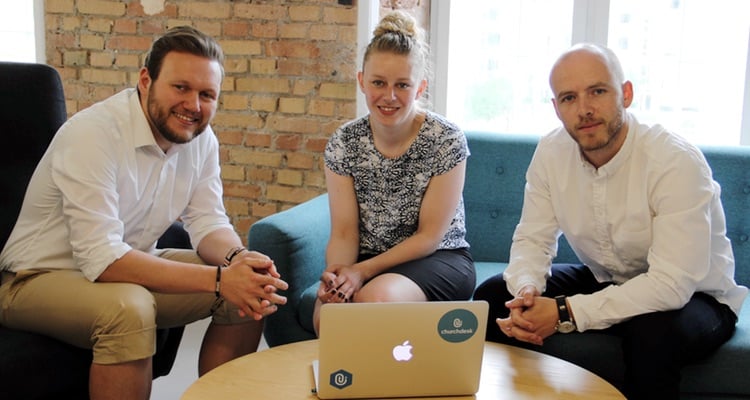 ChurchDesk prides itself on being there for its customers round the clock, with multiple online tips, helpful guides and Customer Success Managers to solve whatever your question might be. With rapidly expanding membership (currently boasting over 10,000 members), customer success is a huge priority for us.
Getting Started
During the initial setup period you will receive your own sales rep to help guide you through the process and walk you through the ins-and-outs. Once you become a ChurchDesk Customer, Customer Success will take over this function and will be there to help with any problems that may arise, however small. Once such customer support rep could be Jens. Jens is a highly valued and experienced member of our team, who says "The churches that decide to work with us have seen that they have to change their way of doing church and join the ride and this can be a tough transition. I put great pleasure into helping them get through that challenge and make that transition as smooth as possible".
You are automatically enrolled in individual sessions with Customer Success which ensures you really get to know the product and feel confident with the system. This one-on-one allows us to help at a pace that suits you, and get to know what areas you need support in depth. Birita, another of our fantastic team, says that she "often hear[s] elderly people telling [her] "I'm too old to learn this"", but everyone who wants to learn, can learn to use digital media and our automatic training session is the first step into digital media literacy.
What do our customers think?
But don't just take our word for it! We've spoken to many of our valued customers to see what they think about the customer service we provide. One memorable conversation was with Stuart Nottingham of St. Andrew's Church, Norfolk. When he first started at ChurchDesk Stuart said it was a "very steep, intensive learning curve" and he needed a lot of help and assistance. The range of help he received included phone conversations, emails and even remote control of his screen to help him understand. "Within two weeks I was up and running with all the systems. I always received quick responses and easily obtained answers. The whole experience was terrific. I honestly cannot think of a way it could be improved".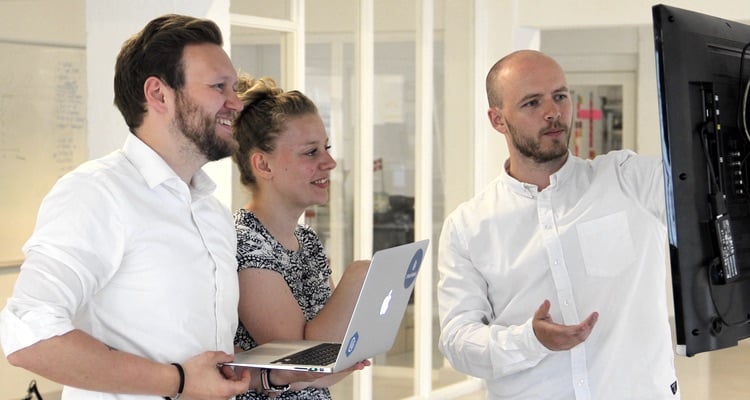 Any issues? No problem!
If you believe you have a problem with your account, you can check the 'ChurchDesk Status' feature, to make sure that all aspects of the product are fully functional (you may subscribe to updates direct to your email). If this doesn't solve the issue, please try Customer Success. Someone like Steffen, another valued member of the team, will always be on hand to help. ChurchDesk takes, on average, just 17 minutes to get back to you via chat or email - much less than the industry average (who sometimes take up to 24 hours!).
Customer Success is available in online tutorials, by email or phone. The online tutorials are designed as a step-by-step process to using your ChurckDesk account, and to show the solutions to any simple problems you might have. It can be found at our Helpdesk. If your problems are more complex than this, we encourage you to call us (on +44 (0) 20 3808 5097) or email us (at support@churchdesk.com), where we will get back to you as soon as possible. Unlike many of our competitors our customer support is unlimited, and we encourage you to let us help you make the most of your ChurchDesk product.