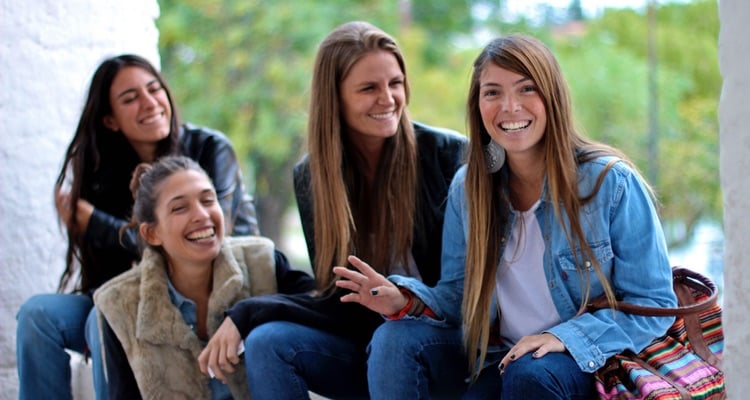 The church currently faces a dilemma. Where have its young adults gone, and how can it get them back? Over the last few decades it has become clear that less and less young people are joining and staying within the church.
Where's Wally (and his friends)?
According to a recent report from The Guardian, the average age of congregations in the Church of England is now 62. Young adults today are more likely to claim no religious affiliation, and less likely to attend worship. They marry later, have children later (with more and more having none at all) meaning they miss important milestones to get involved in the church early on.
The excuse that the secular society has more to offer than the church is simply not enough. Instead, we must ask what are young adults looking for in their church? Is it contemporary-style worship with a band, or a more traditional service and guidance? How can they be enticed back, not just one by one, but in droves?
By Invitation Only
The best way to find out how to attract and retain young adults in your congregation is to talk to them. Ask them what they are looking for, and explore what is missing for them in their current worship. We've done just that, and though this is certainly not an exhaustive list, it is a good start for knowing what young adults are looking for….
Spirituality: Congregations who report higher levels of spiritual vitality were three times more likely to have high levels of young adults as part of their congregation. They are looking for something which touches them and connects them to God in a palpable way.
Time Restrictions: Time is at a premium. These days many young adults have long working hours, and busy extra-curricular activities. Some work weekends, preventing them from attending any Sunday service. Those who don't claim that Sunday is their only day to rest in a busy week. Whatever the reason for not being able to attend church as often or as regularly as they would like, these people do not want to be made to feel guilty. It is important churches do not judge these young adults negatively, and make them feel included no matter how little time they can commit.
Personalised events: One of the most common traits we see in successful churches is that they personalise their events to their target audience. Congregations organised in the past decade were three times as likely to have a significant number of young adults as congregations organized before. This doesn't mean necessarily a new church, but could be a new night specifically for younger people. As fewer young people fill the pews of houses of worship, some congregations are trying innovative ways to halt the exodus of young adults from organized religion, such as inviting them to events which are only for their age group. These nights should be informal, and pressure-free which suits this generation of younger people, who are looking for an escape from their busy lives. For instance, a "Drinks and Drash" where participants in their 20s and 30s gather at a local restaurant for study sessions, or maybe a traditional Wednesday night supper for your younger members - for a generation raised on fast-food, this is a huge appeal.
Technology: Congregations that use technology as means of communication regularly, such as social media and websites, were twice as likely to have a significant percentage of young adults as those that reported just occasional use. Communicating to millennials via the medium they were brought up with is a more sure way to get your message across. Technology also makes it much cheaper and easier for you to invite young adults to multiple events or services at your church which are relevant to them.
Tailored Communication Sends The Message
Technology and personalised events, both mentioned above, are a huge part of the solution to the young adult exodus. Today, people don't write on paper calendars they update their Google Calendar, they don't send out formal invitations but invite and RSVP via Facebook. Not only does using technology allow a church to communicate through the medium this generation are used to, which is essential, but they can also personalise these interactions to a much greater extent.
If you target a specific group for a specific event, they are much more likely to pay interest than if they are receiving communication for which there is just one pertinent piece of information for them in a sea which is just not relevant.
Where Does A Church Management System Fit In?
For churches with a large number of young adults this is not something that has happened by accident. Congregational leaders have been intentional about connecting with people age 18 to 34. But how have they done it? Church Management Systems.
Church Management Systems are designed to do exactly what these young adults are looking for: personal communication. Of course, there is much more to them than that, but one of their main benefits is their ability to store and use data effectively. If you know the email addresses of your congregation, or of those who attend an event in the church building, you can send them a personalised email inviting them to a similar event they might be interested in – all hassle free. A Church Management System makes it quick and easy to do this. Resulting in a higher uptake of events and a fuller church service.
Yes, the church has struggled over the last couple of decades. But much can be done. The younger generation wants quick, convenient and relevant information given to them – and that's now exactly what you can provide.