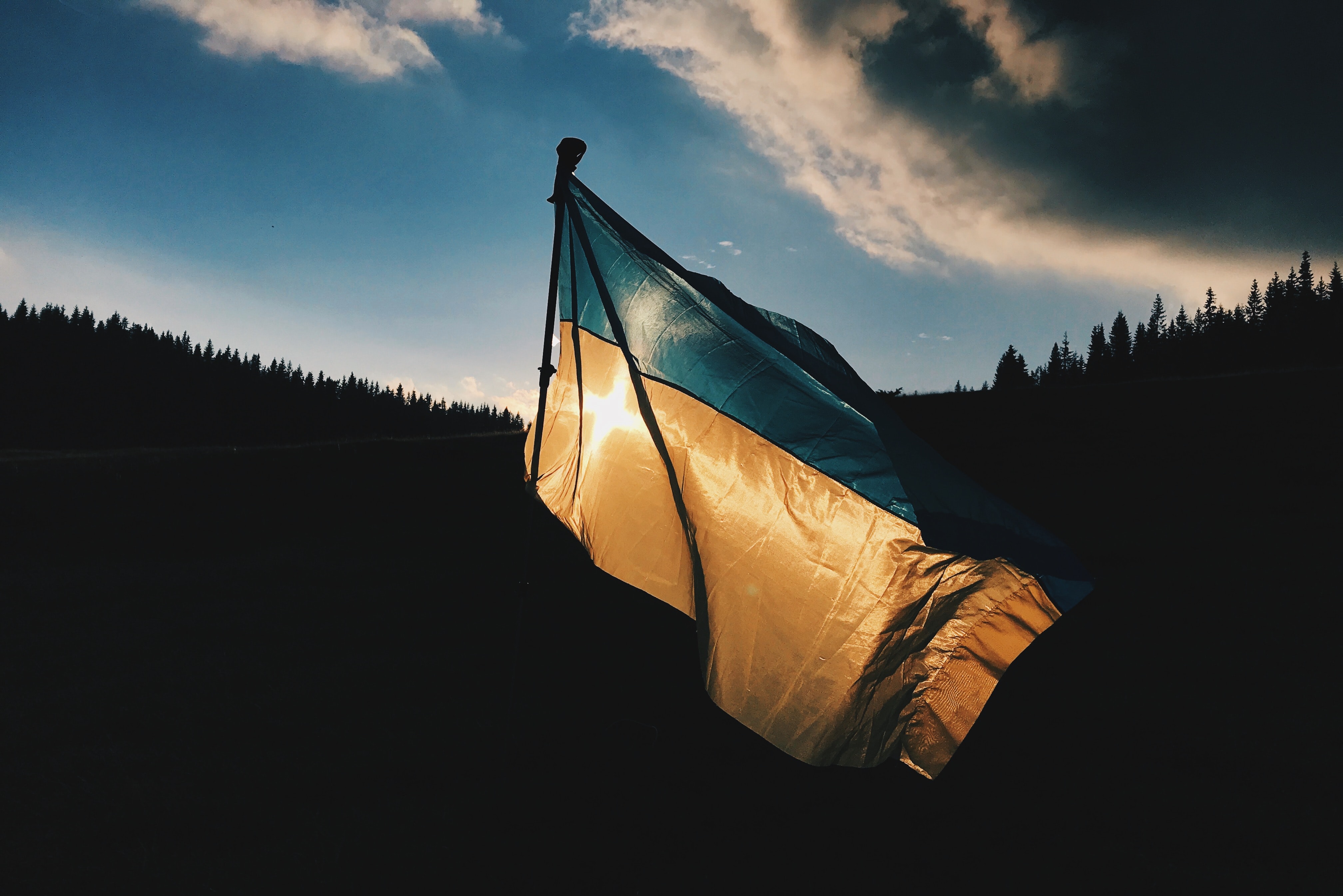 Saddened by the war in Ukraine, we are grateful for the worldwide commitment to support the people affected. Many ChurchDesk congregations are also actively involved at the moment and we would like to support them in coordinating the volunteer work even better.

(Picture: Max Kukurudziak/Unsplash)
Church commitment for Ukraine
Like many people in the UK and around the world, we are watching the war in Ukraine with horror and are deeply affected by it. A ray of hope is the great commitment of the neighbouring countries and the many people in Europe and worldwide who are touched by the suffering of the people in Ukraine and who want to support them. A great number of churches and ChurchDesk users are also doing their bit for Ukraine by organising relief supplies and donations or even hosting war refugees on their premises. To make this even easier, we have put together various ways in which you can coordinate your volunteer work and peace prayers better through ChurchDesk.

Thank you to each and everyone who is supporting Ukraine these days with money, time, courage, prayer and comfort!
ChurchDesk groups for volunteer coordination
In the ChurchDesk groups, you can coordinate volunteer work and file documents for joint organisation and management. This allows everyone involved to communicate with each other and share important information.
Support the individual groups by providing them with their own message room that everyone can easily access via smartphone or desktop. If you are organising long-term help, an additional roster for Ukrainian help can provide a better overview of what is still needed and which tasks are already filled.
Start a themed newsletter with opportunities for Ukraine Aid
Many congregations have already started a so-called thematic newsletter in which they provide specific information about their offers for Ukraine relief, events like peace prayers or fundraising. With such newsletters, you give even more people the opportunity to get involved and be a part of the congregation's work. If your congregation is but a small one, not hosting many activities, you can also use newsletters to point out the work of other initiatives and promote the events of neighbouring churches.

Under Contacts -> News -> Newsletter you will find a good template in ChurchDesk with which you can write a newsletter without much effort. You can also make special reference to it on the website, in the service and invite people to subscribe to your themed newsletter via the "normal" newsletter.
Use the donation module and find a reputable donation partner
With just a few clicks, you can set up a new donation project and track it in real-time. For example, you can set up a project for your church's volunteer work, or you can collect donations which you then forward to a reputable donation partner i.e.:
Keep track of the additional events
In this time when many people are worried and burdened or are working in their spare time for the people in Ukraine, keep an overview by creating an additional calendar category for Ukraine Aid. Especially in cooperative spaces and churches that work collaboratively, work paths can be shortened or kept effective through coordination and cooperation. If you need help and support in your work with ChurchDesk, simply book an appointment with your account manager who will be happy to advise you.

This war will cause much suffering - let us try to face it with unity and firmness. Thank you for your commitment!


Father of all goodness, mercy and love, You call people of all Faiths to live and work together for the coming of your Kingdom on earth.
Make us instruments of your peace, and cultivate in us the fertile seed of your healing love. Create in us the spirit of understanding, acceptance, and respect for one another, irrespective of our differences.
Stir within our hearts a renewed sense of reverence for all life. Give us the vision to recognise your spirit in every human being, and help us to break the cycle of violence by realising that peace begins with me.
Amen.
(from the missio Prayer for Peace Between People of All Faiths)