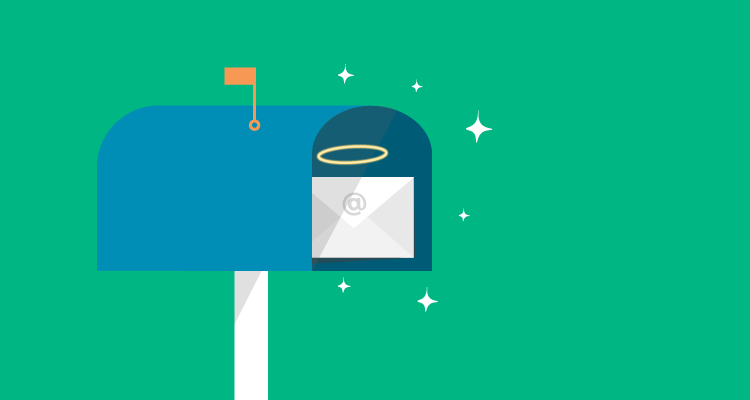 Learn more about the features and improvement we have made in ChurchDesk over the last few month. We invest every month in making our service to you even better. Here you can learn how we have done that.
Studio - Make your communication stand out!
We have released a new communication tool that gives you full freedom to craft and design your message as you want to. You can read more about our Studio add-on here. You can also the product demonstration here.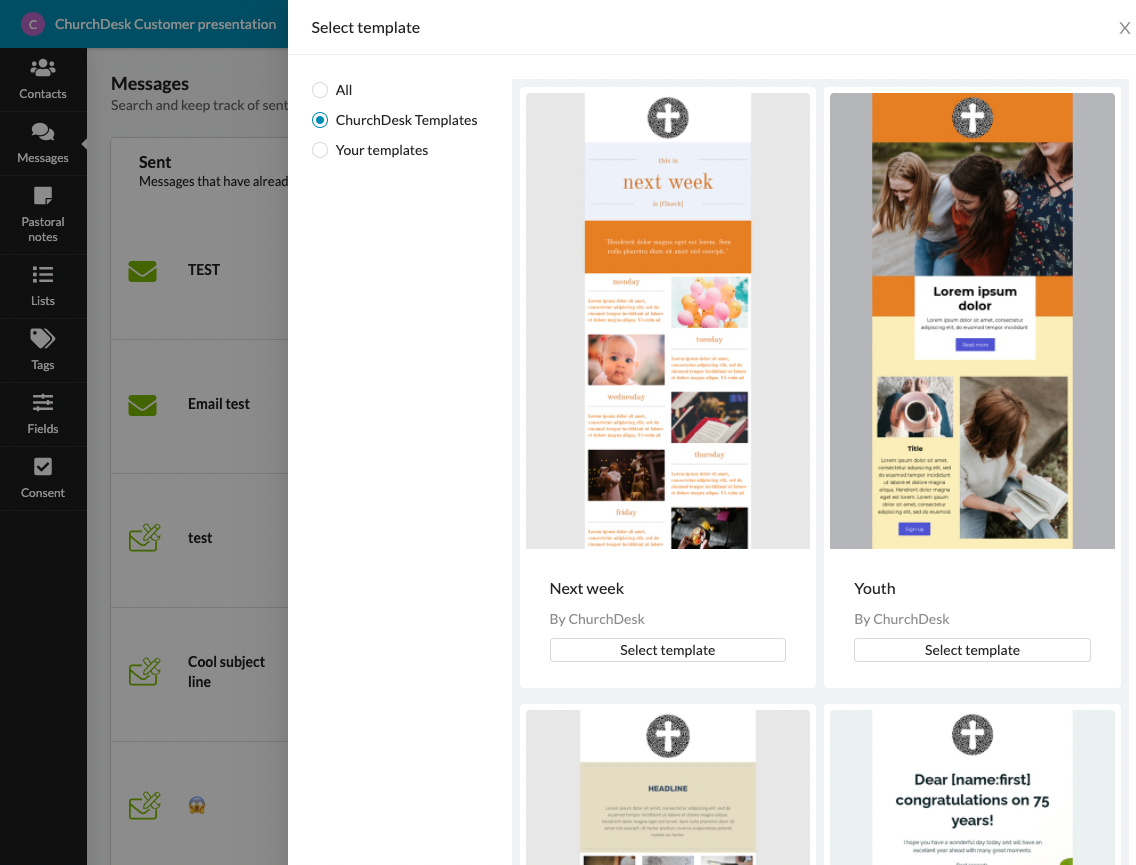 Activity List - Beautiful overviews over events. Open in word to easily modify or print
You'll find this new great feature in the calendar under "Activity List" in the left hand side menu. Select the events you would like to include in your print via the filter and choose the button "Activity list". Here you will get a great selection of templates. You can also decide what kind of information you will include about the event. See a quick in our product guide here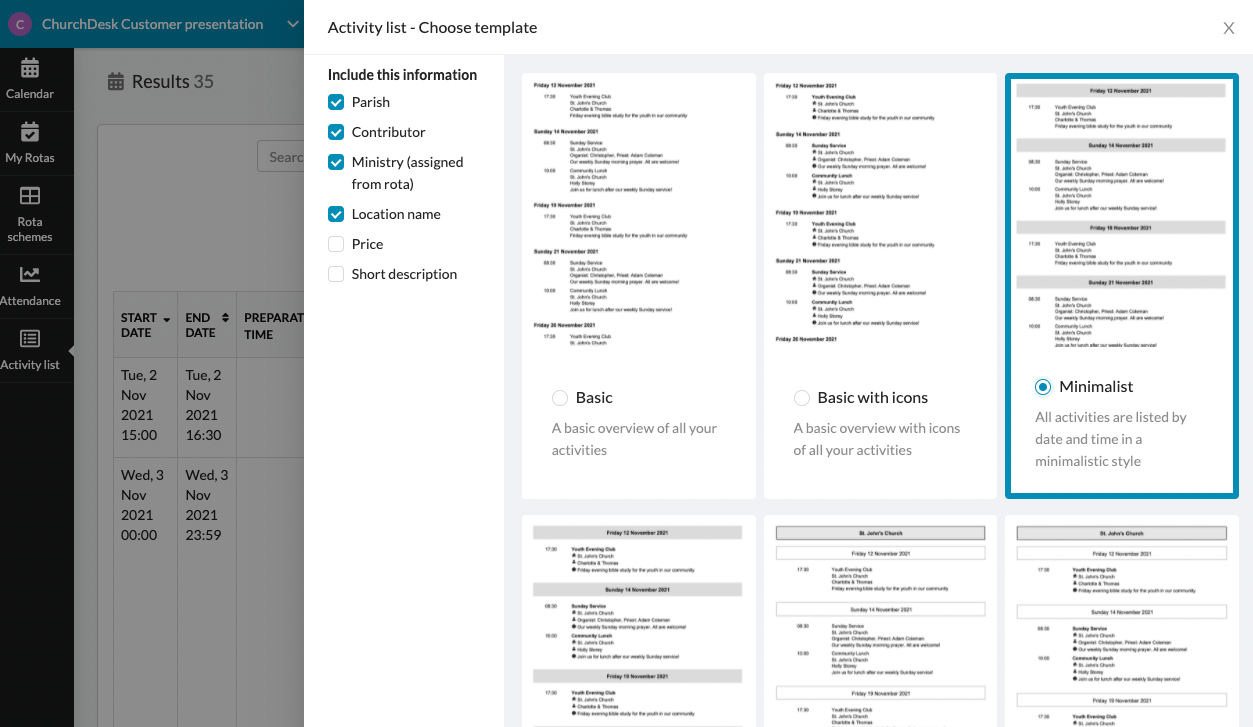 Calendar sharing across organisations
In ChurchDesk we have made it possible to share busy status across the organisations you work in to avoid double bookings and make planning easier. As a user your are in control. If your availability shouldn't be shared across the organisation you work, then you can disable this. Simply go to your user settings and an untick the option (displayed at the bottom of this screenshot.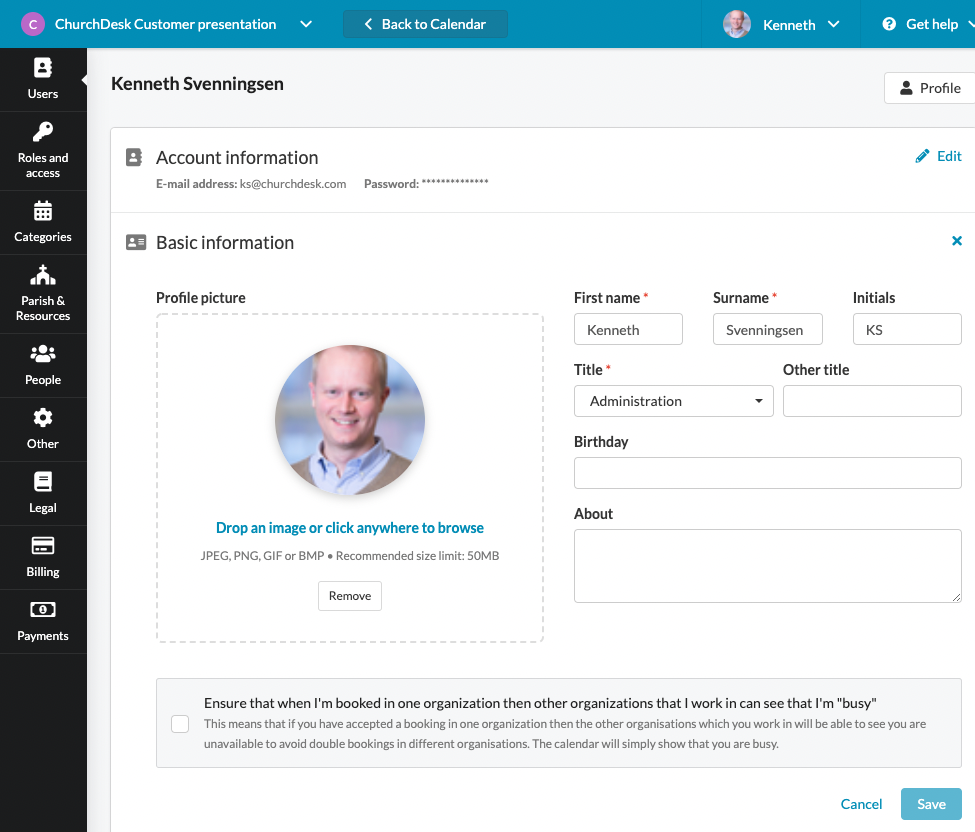 Add files with drag and drop to emails from ChurchDesk
Our users asked for making it easier to add files to events as well as to emails. Now we have made it easy for emails as well! You can also add emojis to the subject line along with formatting options.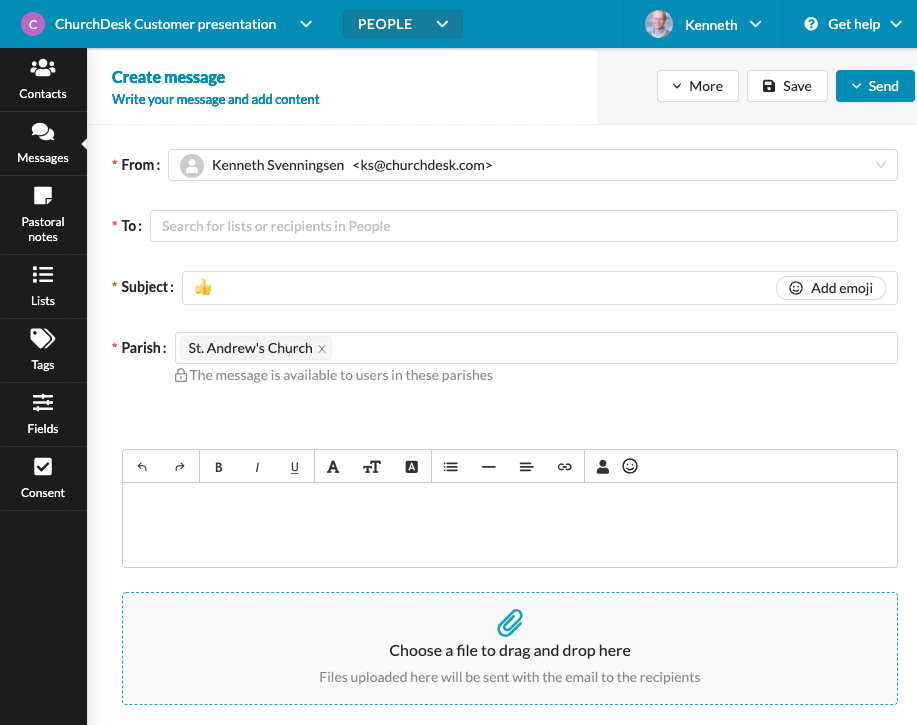 Download multiple files or even whole folders from the ChurchDesk file archive
You are now able to select multiple files or go to a folder for a complete download. Click download and select th option you will need. Then we will give you the download link via email to easily get all the files.

We also made it possible to create contacts that share the same email address e.g. couples or children that do not have their own email
Families are central to the work of the church. At ChurchDesk we are introducing a major improvement that will make the church's work with families easier.

You can now create multiple contacts that share email or phone number which makes it easier to handle contacts that e.g. are married and share an email address. Contacts can also automatically be linked together as family members if there were created on the same form or when they share contact information.