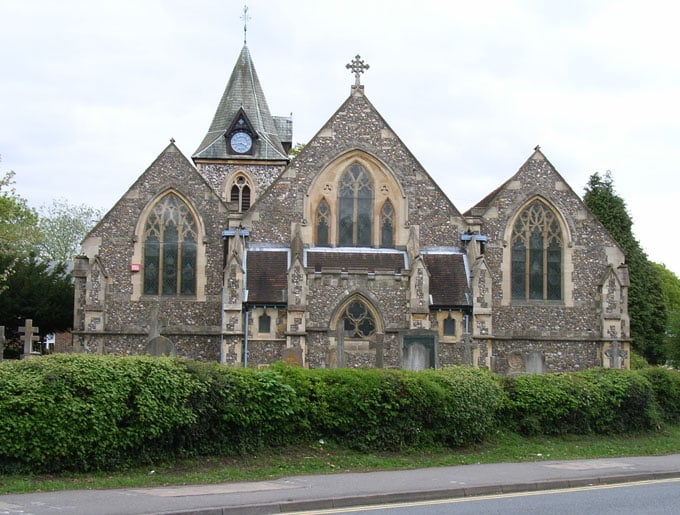 At ChurchDesk we strongly believe that every church deserves a great website and shouldn't cost you an arm and a leg. With this in mind I went along to talk with Carl Landsbert from Holy Trinity in Northwood. I wanted to find out what he thought of our website tool.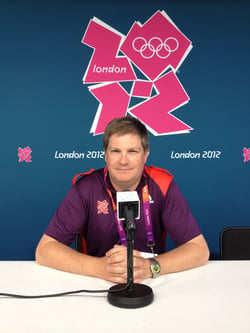 Say hello to Carl Landsbert from Holy Trinity Northwood. Northwood is in the London Borough of Hillingdon and just inside London's orbital M25 motorway. The Holy Trinity parish covers about half of Northwood and is a friendly and diverse Church of England community with usually about 300 people attending the various different services each week. There are many activities, groups and meetings throughout the week and the church has a busy social calendar.
Holy Trinity has been part of ChurchDesk since February 2015 when they wanted to go digital with their church, including updating their antiquated website. Their existing website was proving to be difficult to update as it was done externally and content was regularly out of date. Responsibility for the website fell to Carl Landsbert and he recognised that a user-friendly CMS (Content Management System) would allow both the Parish Administrator and the Ministry Team to update content easily without relying on himself.
"Save time and get a better experience"
When looking at ChurchDesk, Carl instantly saw the benefit of using ChurchDesk due to the way it integrates with newsletters, forms, database, calendar and website. The resource booking feature was also a firm favourite as the church hall is often booked out for parties, meetings, ballet classes etc. Here they wanted to show the availability online on their website to save some time for both the administrator and visitors.
Carl is definitely a man who knows what he wants and as a result is great fun to work with when the ChurchDesk team interacts with Holy Trinity. Carl recognised that ChurchDesk provides constantly developing products and could see that regular improvements would continue to save time and ultimately give all stakeholders a better website experience. Carl is certainly an example of how a close dialogue with our customers can help us identify where we can focus our attention and improvements.
What's the fuss about?
Holy Trinity's actual changeover took only a few days once Carl had familiarised himself with the system and was able to train some of the other users. When it was presented at the annual parish meeting, so many people tried to log on, it crashed the church's internet router. Unfazed, Carl ensured with ChurchDesk's help, that the changeover went smoothly and whilst the technology whizzed over many people's heads, they appreciated that the system would still bring them up-to-date information, even if they still received it in (printed directly from ChurchDesk) paper form! Younger and more technically savvy members of the community couldn't see what the fuss was about.
We need the important feedback
As an IT literate broadcast engineer by trade, Carl is a great asset to us and I personally love chatting with Carl to explore how a vibrant church such as Holy Trinity gets the best out of ChurchDesk and how our church management software can be further enhanced. He is so good at highlighting issues that take up time and brainstorm on how simple changes can massively enhance the experience. Overall he is very happy with the website tool which was the main reason Holy Trinity chose ChurchDesk (that and its reasonable pricing plans!). From the easy way to customise templates to the automatic updates from the integrated calendar, it worked nicely together and they are looking forward to using ChurchDesk's new People tool. Carl says that "the best part about ChurchDesk is that we now can update our website instantly with news and pictures and we no longer have to enter our calendar events onto several different incompatible systems." Always the techie, he particularly likes the way that the website tool doesn't strip away CSS or other code and they can customise the website to include widgets for twitter, online giving, flickr albums and all sorts!
No hard-selling
We were delighted to hear about Carl's positive experience he had setting up with us. In his career, he has often launched new websites and does not enjoy the expensive and time-consuming experience with 'hard-sales' focused agencies. He says, "it was a breath of fresh air coming to ChurchDesk. There was no hard sell and since signing up the support team has been really responsive and importantly recognise that all churches are not the same."
If you like this article you should have a look at our article on "How to make a good impression with your church website"