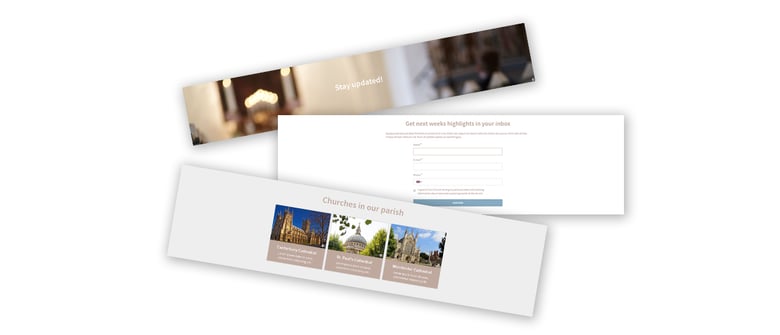 We are excited to give you more and highly flexible design options for your ChurchDesk website. It is now even easier to make beautiful church websites.
New beautiful website themes for your church
A while back we introduced our website theme 8 and chose to skip theme 7. But now it's here! We'd like to highlight it's simplicity and sharpness. Navigation is limited to the top menu, which has been made sticky, so it follows the visitor when scrolling down the page.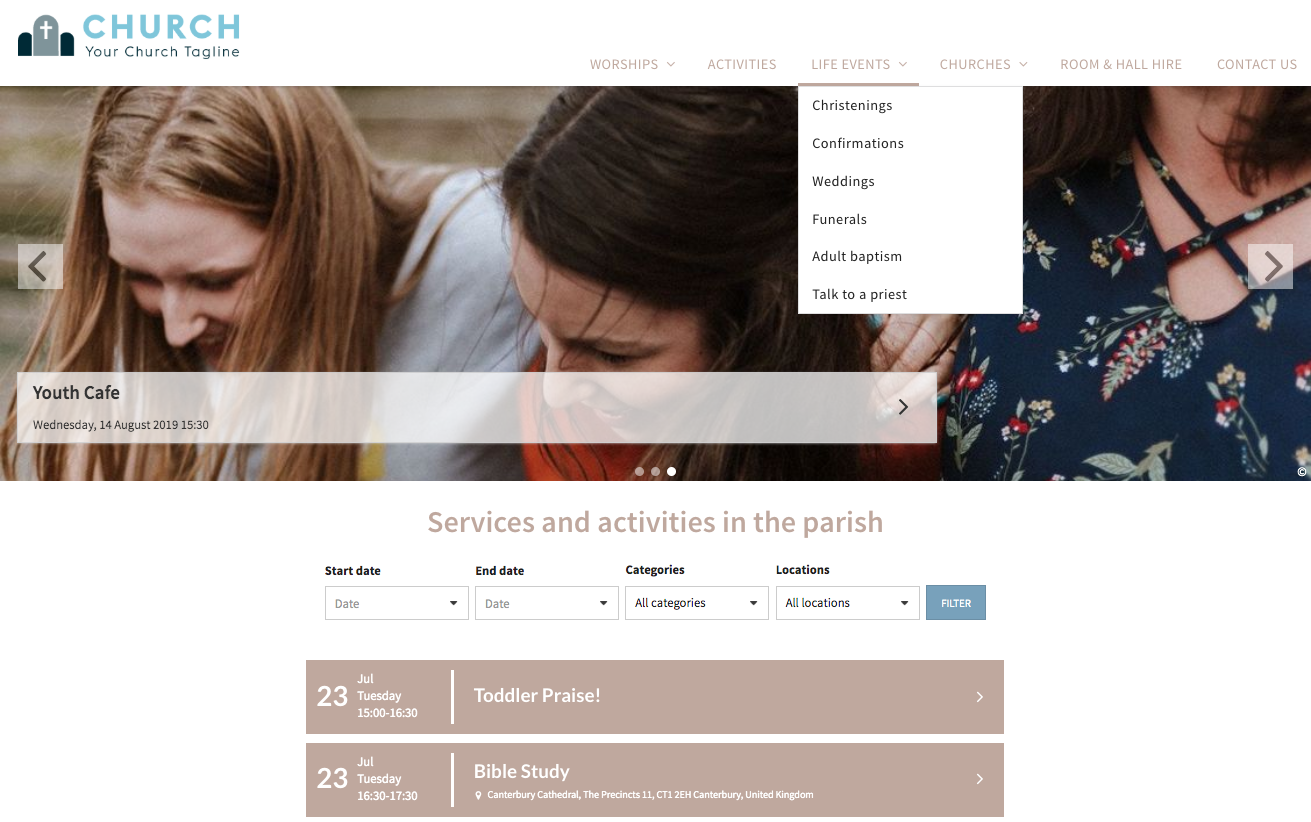 Let us do all the work
Changing your website design and updating your content can seem like a big task. That's why we now offer to do all the work for you.
New design elements in our website themes
With Theme 7 we are introducing a new set of design options that makes it even more flexible. These options will soon also be made available for Theme 6 and 8.
The new website improvements will not be available for themes 1-5.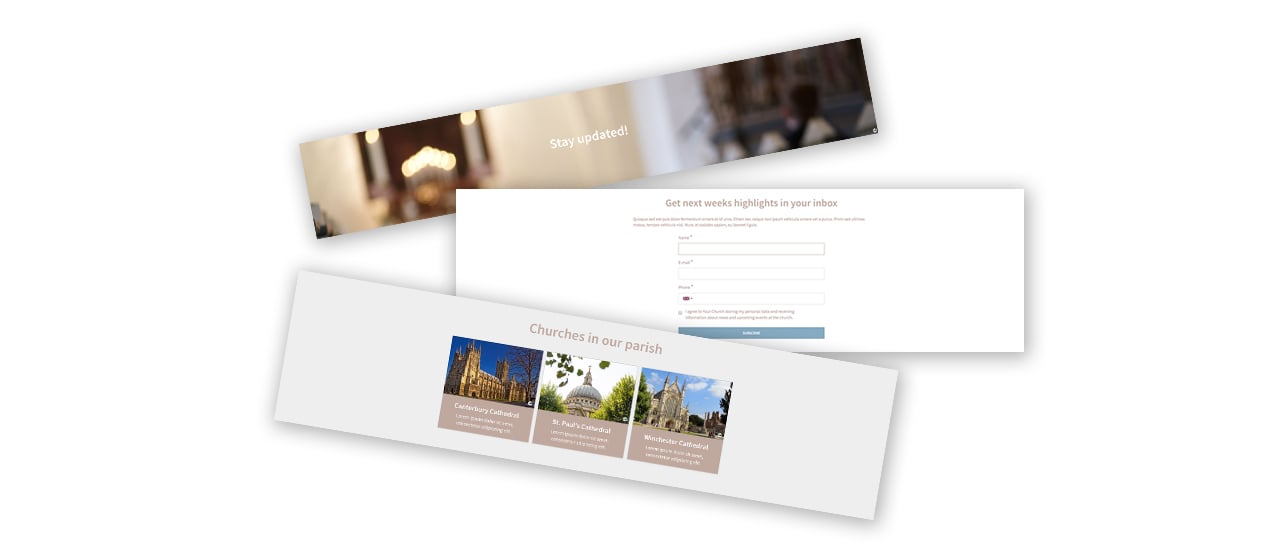 Smart links
Smart links are boxes that can link to somewhere. Use smart links to highlight your churches, showcase your small groups or important life events. When clicked, visitors can be taken to a page where they can read more.

Text views: Add image or colour background
Give your text views an image or color background. We recommend adding a header and a background image to break the up a page and introduce a new section, i.e. "News from the parish", "Upcoming events", etc.

Subscribe view: Add a colour background
Highlight your newsletter sign-up sections by adding a background colour to the subscribe views.

Pages: Add a cover image
Make each page unique by adding an image to the top of the page. This helps visitors understand that they're on the right page and can even evoke emotions which will make your website more interesting to browse.
Calendar views: Allow visitors to filter by category and location
When managing multiple churches you can now let your visitors choose to see services and events from a single location.
Remember it's easy to build your website in ChurchDesk!
When building your website in ChurchDesk you need to know two terms; Pages and Views.
Create the views you need and then start adding them to your pages. You can reuse Views and add them to as many pages as you'd like.
Example
Create a calendar view that shows all your youth events. Add the calendar view to all your youth-related pages. Now it's easy for the young people who visit your website to see what relevant events you have coming up.