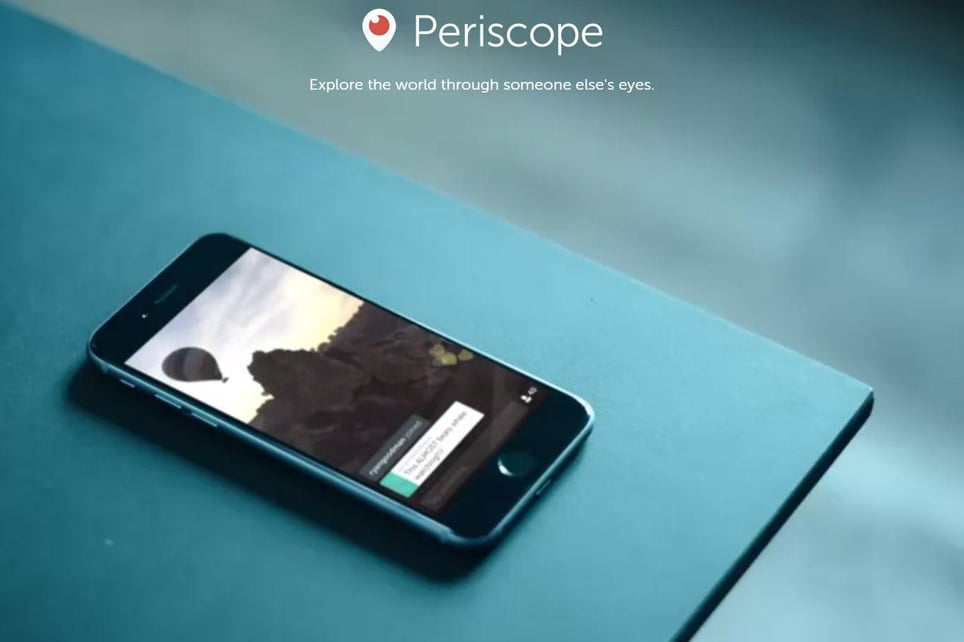 Naturally at ChurchDesk, we get excited by innovation, hence our continuous development of a world class Church Management System. When we started to hear about Twitter's new acquisition of Periscope, back in March of this year, we thought of the endless possibilities for churches. Streaming church services/concerts in the USA, is big business, with some church groups spending vast amounts of money on production and delivery. What if every church, no matter how simple their service; was able to broadcast to an interested audience; welcome to Periscope!
What is it?
Periscope, to keep things simple, allows the user to broadcast online streaming, complete with interactive viewers, who can ask questions, post comments and share their love, via hearts. Another important aspect of Periscope is that it links with your (or your church's) twitter feed. Even the most tech challenged priest, can with very limited tools, a smartphone and the Periscope app, start to broadcast their services! There are some further aspects of the Periscope app that are worth mentioning here. You can control who is getting visibility, you can remove followers who warrant banning and after each live broadcast, the footage is then cached to allow people to view the service at a later date.
Possibilities for churches!
The streaming of your regular service has many benefits, the first of which would be, no one need miss a service. Image a sick - bed bound regular attendee, who is upset at not being part of their regular Sunday routine. They now have the ability to tune in and catch their favourite vicar live and feel part of the church's important weekly function. Further benefits, include those regular church members who are on vacation, they can tune in live or watch the broadcast upon their return.
We can also see the tool being used for training purposes, allowing clergy to fine tune their delivery and overall performance. Then there is the extension of the churches reach, currently only the local community can attend the services, imagine having the capability to invite the world into your church, albeit in a cyber sense. Over the next few years, we firmly believe such tools as Periscope will be utilised by churches and the online visibility of even the smallest church will rise. It may well be, we see the rise of the cyber church, no longer limited by boundaries, with access to a global audience. A reality could also be, the most effective and competent clergy coming to mass attention much earlier than previously.
We see it as our obligation to highlight, not only what we are doing but also flag other tools that will move the church forward.