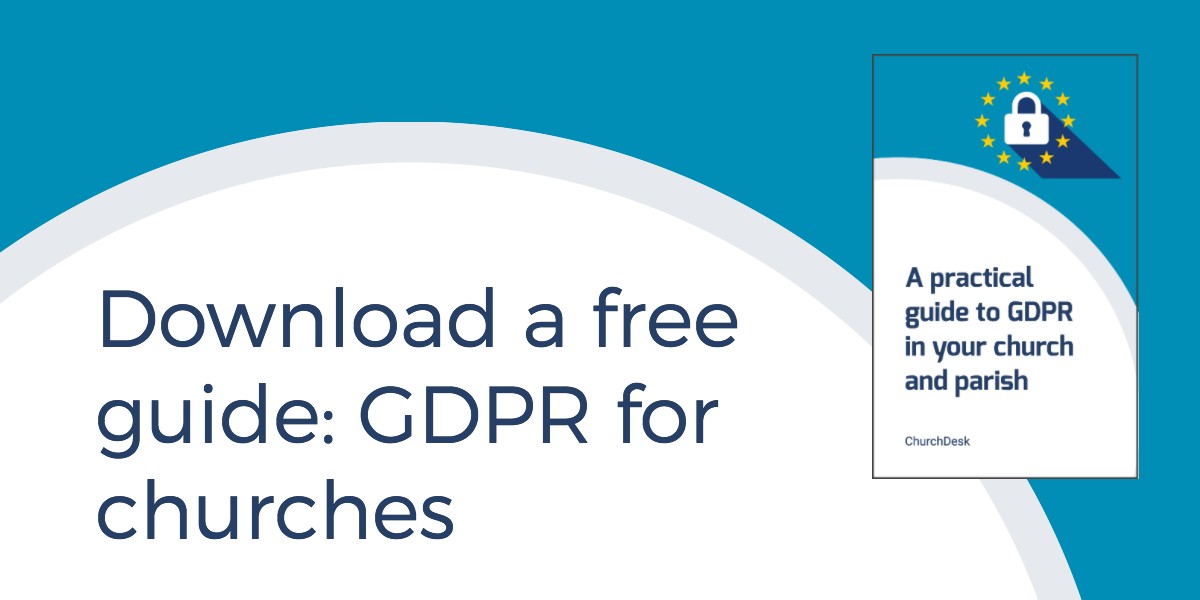 ChurchDesk helps you get ready to GDPR before 25 May 2018. This comprehensive and practical guide includes an introduction to GDPR for churches and advice on how to become compliant.

About the guide
This download guide is an easy-to-use collection of background information, practical advice and examples for parishes and churches, including:
Why is data important?
What is GDPR?
How does your church become complaint?
How can ChurchDesk help your church?
Questions we help you answer
What is the responsibility of the church?
When do you have a lawful basis to process a person's data?
Why should you get consent?
What is a data controller and data processor?
Do you need to register with the ICO?
The guide is free and will be provided as an e-book in PDF format.