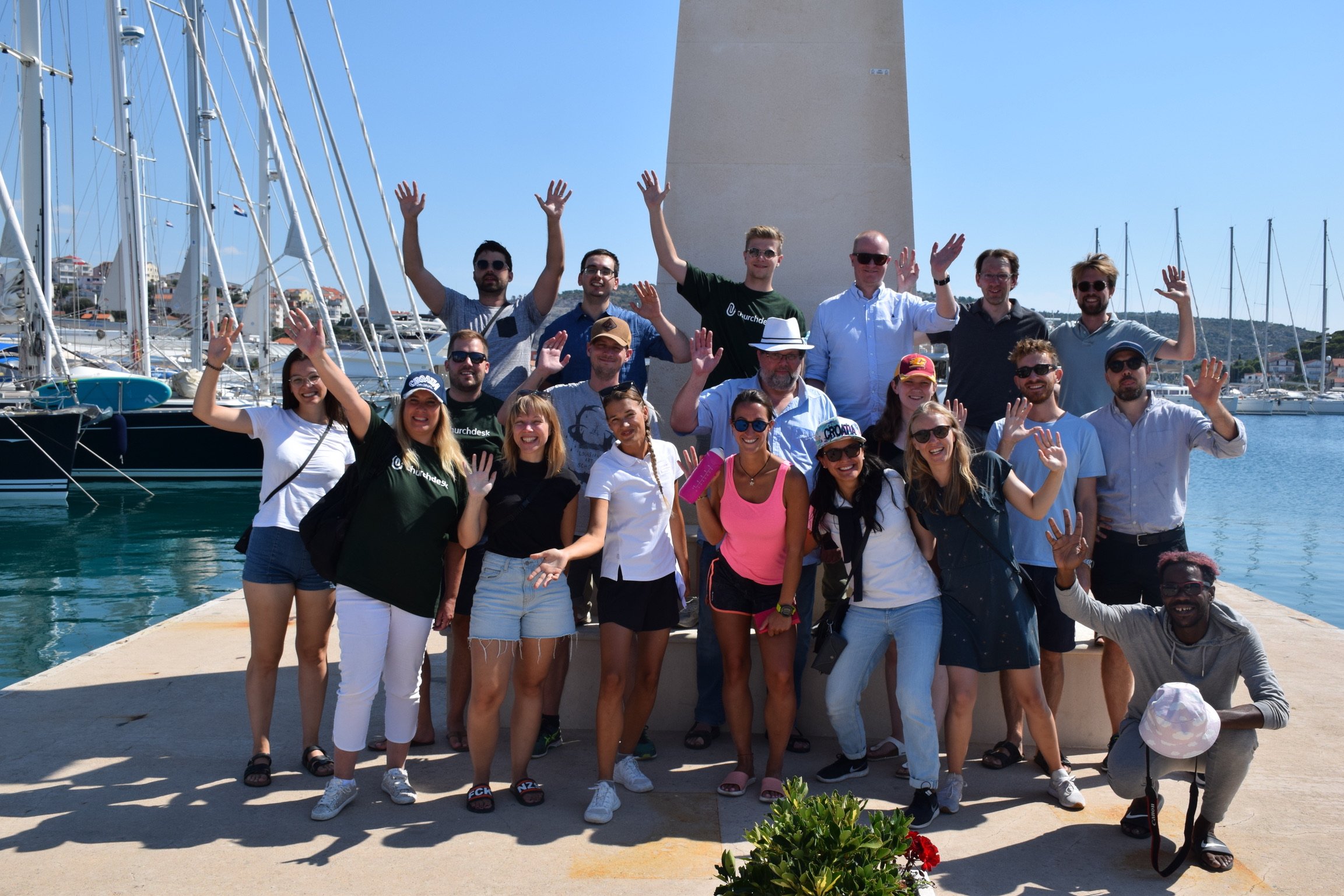 Time flies and another year has passed. It's been 10 years since I started ChurchDesk and a lot has changed. In this article, I'll tell you about how we're planning to evolve as a business and give you an insight into the key improvements we introduced in 2021.It's time to look back at 2021: a year in which ChurchDesk continued to grow together with the churches in the UK and across Europe. Today, we support over 4,000 churches and congregations in their development so that they organise themselves better and reach more people. At the same time, there is an entrepreneurial spirit in our DNA and we want to constantly improve by listening and reflecting together with our clients. That's why we created a brand new department that provides all our clients with a personal account manager. They understand the church and specialise in helping our clients with their plans and goals with ChurchDesk.

Thank you to everyone who puts their trust in us and helps us develop solutions!
I've cleared my calendar! Shall we have a chat?
In the next 14 days between the 24th of January and the 2nd of February, I reserved some time in my calendar for you. I would like to spend the first weeks of the new year talking to our customers because this is the only way I can continue to gather ideas and feedback that will form the basis for our priorities. We want to constantly improve, and the best way to do that is by listening to you, the users of our tools. What would you like to see us do more? And what should we do differently?

Click here to book 15 minutes in my calendar. Then I will call you at the agreed time!
Another eventful year has passed. Some numbers for ChurchDesk 📈
More than 4,000 churches all over Europe contribute to making ChurchDesk the best platform
Over 4.4 million messages were sent via ChurchDesk 🚀
More than 6,000 events have been completed with registrations
Over 150,000 forms have been created
We have had over 11,000 conversations with our customers 🥰
A new department at ChurchDesk offers the best advice for churches
As churches evolve, so does the demand for digital tools. It's great to be a part of this evolution and we are constantly trying to listen for we want to develop the best solutions that are both user-friendly and simple. We find that ChurchDesk can solve many of our clients' needs. But we also realise that this places higher demands on training, technical support and understanding of the individual church's situation.

That's why we have created a whole new department within ChurchDesk, staffed by church experts who support our customers. This means that in future all our customers will have a contact person with whom they can enter into an intensive dialogue. This is a fixed part of all our customers' subscriptions and therefore included in the price. You can find out who your advisor is in ChurchDesk. Feel free to make an appointment at your convenience 👍.
Invite people to church more easily with our new product
The church in England has a unique position in society, and even small congregations often have many members. This is impressive but presents also a challenge alongside great opportunities. For how are you supposed to reach so many people who have nothing in common except their membership? ChurchDesk makes a big difference here by enabling communication on different platforms with targeted and direct content.

We now also have a brand new tool for this: a design editor for church newsletters, invitations and flyers, both online and for print. It is an all-in-one solution that facilitates sending professional newsletters to different target groups, invitations to concerts and events, and the printing of flyers and posters. We call the new product ChurchDesk Studio. All designs can be personalised and adapted to your church's style with templates.

...and of course, we have introduced a whole range of other features and improvements in ChurchDesk this year. Click here to read about all the new features this year.
More highlights from 2021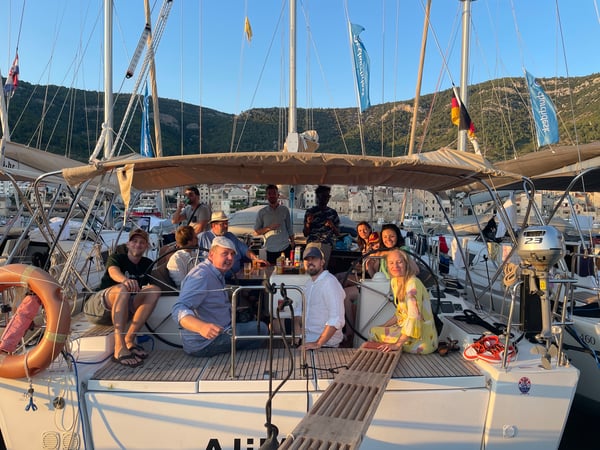 Matthias, our head of development, and I have dreamed of sailing with the whole ChurchDesk- Team. In 2021, this dream became reality when we celebrated a great first half-time ⛵⛵.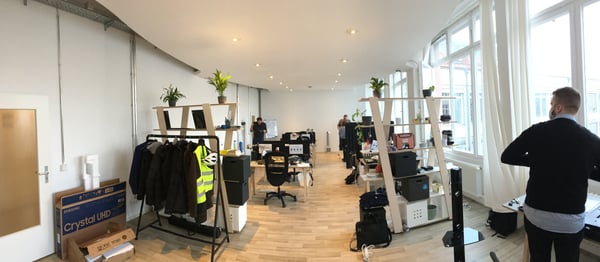 We are growing and have moved to larger premises in Berlin. This was celebrated by collecting furniture - to the delight of (almost) everyone!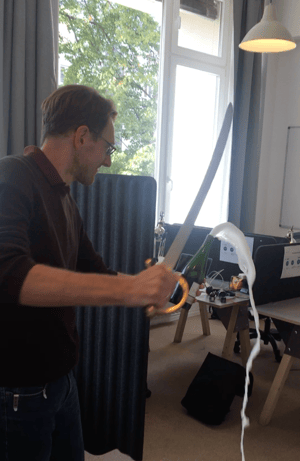 It's a tradition that we crack open a bottle of champagne when we've achieved great results. Here we celebrate that the protestant Church in Austria has chosen ChurchDesk to support their work 🥳.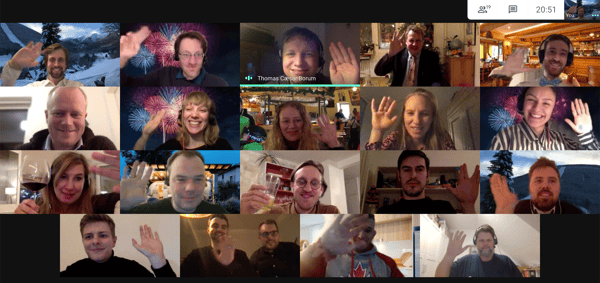 We've held countless online sessions, and many of them have been pretty cool. Here's a little insight into a virtual Friday bar from home office!