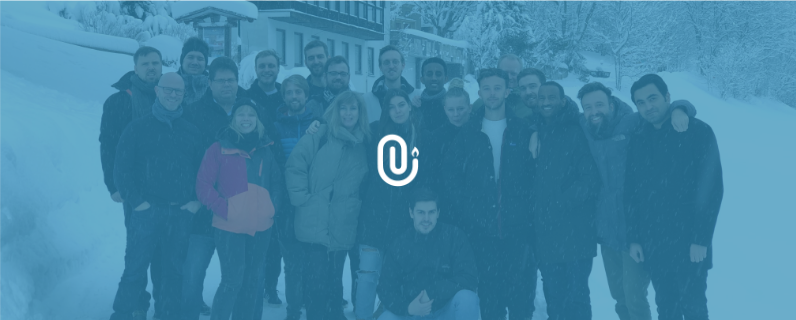 It's time to look back on another year and the new opportunities and improvements that we have introduced to ChurchDesk during 2019. At the same time, we would like to thank all of you, both new and old customers, who continue to help us in our mission to develop tools for churches.
Dear customers, friends and business partners
Although we still consider ourselves entrepreneurs, we must slowly recognize that we are also getting older. Next year it is 10 years since I started working with the first churches. Like at that time, the church faces some exciting opportunities and challenges. The journey with all our customers has never been more exciting and ChurchDesk has evolved to make a big difference to many.
The past year has also marked that we really enjoy working with churches internationally. Many churches have shown us their confidence which is good for the ability of the company to produce results. At the same time, we gain important experiences that benefit everyone in the form of a better product. We have started a collaboration with two large dioceses in Germany, which is an exciting challenge for us.
Before long, we will be embarking on a new year and as always, we are doing the annual skiing trip for the entire company, where our colleagues in Berlin and Copenhagen are also involved. And before that, of course, we will celebrate Christmas in some of the churches that use our product every day.
Do you have any thoughts on 2020 that could make ChurchDesk better? Feel free to leave a comment on this post where I will be joining the conversation as well. Merry Christmas and thanks for another great year!
Christian Steffensen, founder and director
Software must support the Church's mission and ministry
It is an exciting task to support the development of the church, which is constantly taking place through interaction with people and the wider society. There is often a focus on church operations and frameworks, including structures and organisation. Of course, there must also be a focus on operations in the church, but one can be tempted to ask - for what purpose? ChurchDesk is built with the ambition that workflows and internal processes must work so that the church can prioritize and make time for people, service and mission.
That is why it is linked to various modules designed to help the church meet people. It is relevant to highlight that hundreds of thousands of people this year have heard from their church via emails, newsletters, SMS and social media - with more relevant and targeted content than before.
If software is to make a more fundamental difference to the church, it must be designed to support the church's goals, visions or mission. We will focus next year on improvements to our tools to better support the church's efforts, to reach out to more people, and maintain a meaningful relationship with more people in the parish.
Turning ideas into reality by training and advice
We started the year by introducing a new department aimed at offering free advice to all users. By now you probably know Asger, Birita, Nana, Pernille or Thomas. They are all advisors with us who work with you every day to develop the church. As you know, it is not the software itself that is interesting - but what it can create of value for us who use it. Therefore, our goal is to help translate your desires and needs into change and improvement. The needs are never the same - yet we see a number of common features.
Many want to reach out to the parish, improve internal workflows or translate a vision or goal into practice. The consultation takes place over the phone and most often with video, so we can offer more people to participate. This is a free service which is included in all our subscriptions. Over the year, we have held over 1,000 meetings with clergy, PCC's and church staff, and many others. Thank you for keeping us busy. We are pleased to see that it has made a difference to your church and congregation! If you need advice, you can, as always, book a meeting with us by using the support tab in ChurchDesk, or you can write or call us. We have also introduced weekly webinars, which are also included in your subscription.
New structures and collaboration requires tools
One of the big priorities in 2019 has been a brand new product "Multi-Church", which is the result of a collaboration with a number of parishes and deaneries. It solves a number of needs and problems arising from collaborating in new ways. With Multi-Church we can offer a unique solution that unites the local with the common and creates overview by adding sub-units to individual parishes or churches.
It can be added to all our packages and can also be a solution for inviting a neighbouring church to join a joint ChurchDesk account. We can now solve many different needs for cooperation and would like to talk about how it could be relevant for you. Click here to read more about the solution on our website or contact us for a presentation.
Many new features and improvements for you
Through the year we have added new and smart improvements every month. I can't name them all here - but let me highlight the most important ones: You can now sell tickets for events integrated with consents and forms. Many have also begun to use our new overview of staffing for services and church functions. Recently, we have come up with a brand new calendar that is both faster and easier to use than before. It also contains our smart new integration with Facebook, which can automatically send events to your page. There is also good news for everyone who has a website with us. We have launched both new designs and elements that make it easy to create really professional, contemporary and visual websites. Curious to see our most important updates this year? Just click here and get the overview with all the updates. Also, remember that we would be interested to meet with you and review what is relevant to you.