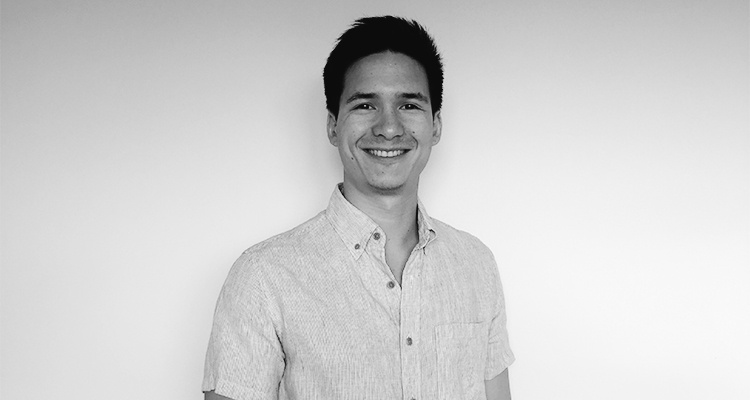 At ChurchDesk we are proud to have such a hardworking team. We want you to see their brilliance too, so we will be giving you an introduction to some our employees and an insight into what they do over the following series of articles.
Can you describe your background for us?
I was born in Singapore and I grew up in Montreal, Canada. As a teenager, I lived in Madagascar and South Africa for a total of 4 years. I moved back to Montreal to study Mechanical Engineering at Concordia University. After a couple of years, I switched programs and studied International Business, having become passionate about working internationally while living overseas. It turned out to be a much better fit for me.
How did you come across ChurchDesk?
I came across ChurchDesk while looking for new opportunities in the IT industry where I would be able to work towards more ambitious goals and make a more significant impact. The recruitment company that I was working with thought that ChurchDesk could be a good fit for me, and I was fortunate to have discovered the company at a time when they were looking to expand on their UK team. Their intuition proved to be excellent!
What is your current role at ChurchDesk?
I am currently an account executive, or consultant, at ChurchDesk. I work with churches that are interested in discovering how ChurchDesk could potentially benefit them. ChurchDesk has been designed by a very innovative team and it is truly a unique platform, so I provide the assistance that churches require to determine whether ChurchDesk is a good fit for them based on their specific circumstances.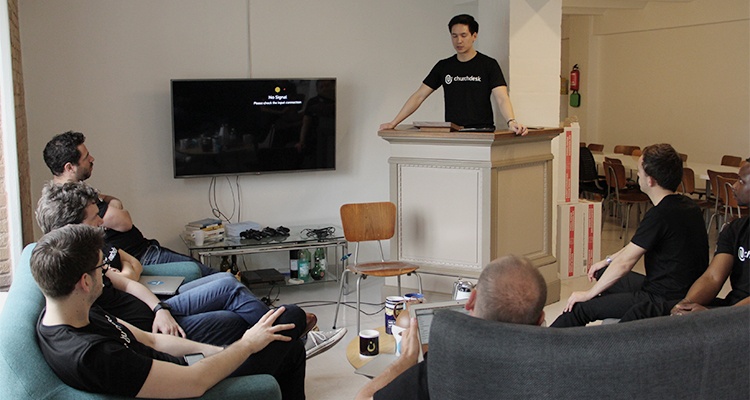 Why do you choose to stay at ChurchDesk?
ChurchDesk is not just a provider of a fantastic software service with incredible potential. It is also a genuinely great company. I consider myself very fortunate to have found a position with an organization with values that align perfectly with my own. Internally, the expression we use to encompass all of these values is simply "doing good business".
How would you describe working at ChurchDesk?
Working at ChurchDesk is exciting, challenging, and extremely rewarding. ChurchDesk is evolving and growing very quickly so there are new things to get excited about all the time. Churches are very different from typical organisations so we are constantly thinking about how to better serve our customers. It can be very difficult for churches to embrace change and adopt a system like ChurchDesk, which is a challenge, but which also makes it that much more rewarding when a customer starts using our system and experiences all its benefits.
Where do you see yourself in 5 years time?
On the one hand, I hope that my skillset will remain relevant and useful to ChurchDesk. As I mentioned earlier, I feel that my values align perfectly with the company's and I believe strongly in the company's leadership team. I would love to become a part of that leadership so that I can further the business on a larger scale and offer insight on "big picture" topics.
On the other hand, the Software Industry is very fast pace and if it makes more sense to apply my competencies elsewhere, I can only hope to find another organisation with a great product, great values and great people.
Can you think of one person that has inspired you?
This may sound a little cliché, but I would have to say that my father has been my biggest inspiration and role model. I admire what he has accomplished, and thanks to his career I was able to travel the world as he was expatriated on projects. It made me who I am today. He taught me great business values from a very early age, and I have been privileged to have his guidance along the way.
Is there anything about you that would surprise your colleagues?
My colleagues are starting to know me quite well, but they may be surprised to know how much I love games. I enjoy all sorts of games: sports, board games, video games, puzzles, brain teasers, etc. I enjoy challenges both physical and mental, and it is even more rewarding if i can learn something in the process.
Want to learn more about ChurchDesk's employees? Meet Matthias!