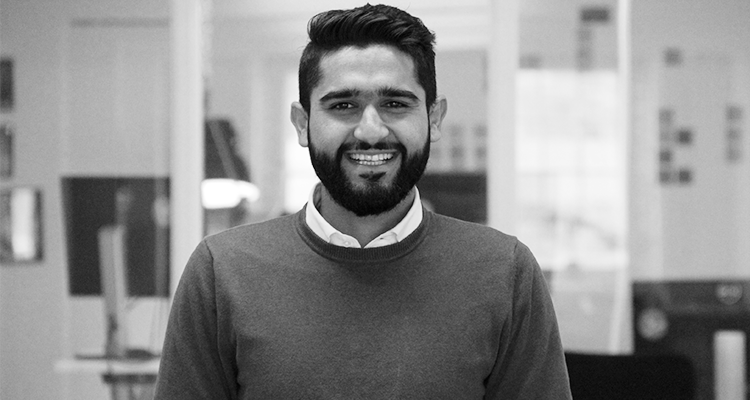 At ChurchDesk we are proud to have such a hardworking team. We want you to see their brilliance too, so we will be giving you an introduction to some our employees and an insight into what they do over following series of articles.
What is your role at ChurchDesk?
I work in our technical department in the Danish office, where I'm responsible for developing and maintaining the ChurchDesk app for mobile phones. In 2015, when I started, it was as an intern but now I am lucky enough to be a permanent part of the team.
What is your background?
I'm from India, where I studied Computer Science Engineering. Following that I worked for 2.5 years at an Indian startup, who had interns from across the world. That inspired me to start my journey outside of India and I then moved to Mexico City where I worked for a year. I found that India and Mexico aren't that different as countries to live in, so I decided I wanted to move to Europe. It was the job offer from ChurchDesk that made me decide to come to Denmark.
Why ChurchDesk?
I think it is really exciting working for a firm who develops something so different as tools for the church. That is not something you see every day. What attracted me the most was the opportunity to develop something that has to be as simple as possible, making it user friendly for everyone, no matter how tech-orientated you are.
How would you describe ChurchDesk to a friend?
We have a young environment where everyone takes responsibility for their individual work. At the same time, we all trust that the other person is doing their best. ChurchDesk is a workplace that never stands still and it's fun being part of it.
What is your biggest challenge currently?
For me the hardest part is collaborating with the other guys in the technical department. Definitely not because we do not like each other, but because they are all working on developing our web application whereas it is just me working on the mobile application. I have to constantly try to keep up so the most important tools from ChurchDesk on the internet are also available mobile. Luckily, I like the challenge.
What motivates you in your job?
It motivates me that I have so much responsibility. My colleagues trust that I do my work and that trust motivates me to do my best. I have to!
What is your best ChurchDesk memory?
My best memory was when we released People in the app. It was my first big project that I worked on alone, so it was a big success for me professionally. Socially, my best memory is definitely this year's ski trip. It was the first time I had the chance to join the trip and I had never been skiing before. That meant that I spent most time on my bum but I do think that I got pretty good. Of course it didn't help that the others fooled me into going down the red slope. I can't wait to try again next year.
Can you think of one person that has inspired you?
Yes, Steve Jobs. He was a perfectionist that went focused towards developing a simple and user friendly product that fulfilled all people's basic needs. That was of course in a different market, but I like the idea of developing the best possible product which is still really simple for the user.
Is there one thing about you that would surprise your colleagues?
I love dancing and I actually take salsa lessons once a week. I also participate in public salsa events and have done so for many years. I don't think many people know that about me.
Want to learn more about ChurchDesk's employees? Meet Stephane!