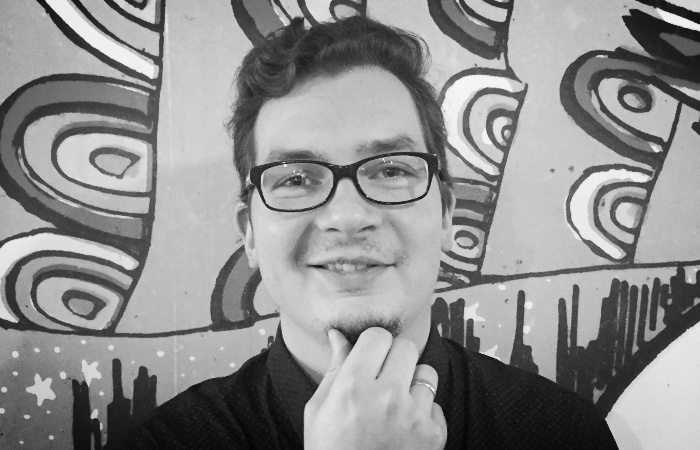 At ChurchDesk we are proud to have such a hardworking team. We want you to see their brilliance too, so we will be giving you an introduction to some our employees and an insight into what they do over following series of articles.
What are your main tasks?
I'm a consultant for the DACH (German-speaking) countries, working predominantly with churches who are interested in ChurchDesk but have yet to become customers. By talking to them I can get a feel for what their needs are, and what opportunities ChurchDesk could create for them. Besides that, I also try to be on hand to provide help and advice for our existing customers.
What is your academic and professional background?
I studied Linguistic Sciences at Hamburg University. Language and communication has always been something I'm interested in, and it plays a big role in my daily work with our customers. After my degree I took an internship at a press agency, moving towards consultancy and sales.
Over the years I have worked in the sales departments of various companies, including Yelp. It's really important to me that I have direct contact with the customers, because I love the interaction and cooperation I can have with them.
Why ChurchDesk?
It started from pure curiosity. Before I got the offer from ChurchDesk I had to ask quite a few times what exactly it was they were doing. It seemed really strange to me that a company would create software for churches - but this uniqueness was exactly what excited me too. ChurchDesk offers a unique and special product for unique and special market, and most importantly has a very unique team and vision. I just had to take the job.
How would you describe ChurchDesk to a friend?
ChurchDesk is different. The team is crazy (and I mean that in the best possible way!), but their passion and drive is really contagious. It's not your usual start-up, but we all have the same mission: Give churches the opportunity to create "togetherness" in a digital world.
Where do you see yourself in 5 years?
I'll definitely still be working with customers of some sort, trying to make them happy. I'd like to think I'll still be at ChurchDesk. Maybe we will have already conquered new and interesting territories by then, because I honestly believe we have the potential to help churches worldwide. Most importantly I hope I still have colleagues like the ones I have now, who come into the office every day with incredible enthusiasm and energy.
What challenges you the most at the moment?
My biggest challenge is trying to stay on top of all my appointments and meetings, there is a lot going on in the DACH countries! Luckily we get a lot of positive feedback. Time management is crucial too, I like to tackle all our customer requests with 100% attention and commitment.
What motivates you?
As I've already mentioned, my colleagues definitely motivate me because of their passion and drive, but also the customers, who share my enthusiasm for the product. I am a hopeless optimist and always look for the positive in things, even when something doesn't work out as planned. As long as there is a positive atmosphere, there is not a lot that can throw me off track.
Is there somebody who inspires you?
My son. He inspires me every day with his unprejudiced view on the world. He is always open and kind to people he meets and has an uncontrollable curiosity for anything new or foreign. He also has a very strong will and never gives up, even at school, always staying true to his values and ideals. It doesn't only make me extremely proud, but it also makes me reflect on own attitude and behaviour.
Is there something about you that might surprise others?
There is quite a lot actually. One thing is that I was a professional guitarist for a while, touring Europe, the US, Japan and Russia. After the birth of my son I gave that up, because family always comes first.
I have a pretty unique pet too - an african white-bellied hedgehog, whose favourite activity is dragging empty paper rolls through our house. It sounds very exotic, but it's actually very similar to having a cat… just more spiky!
Want to learn more about ChurchDesk's employees? Meet Birita!