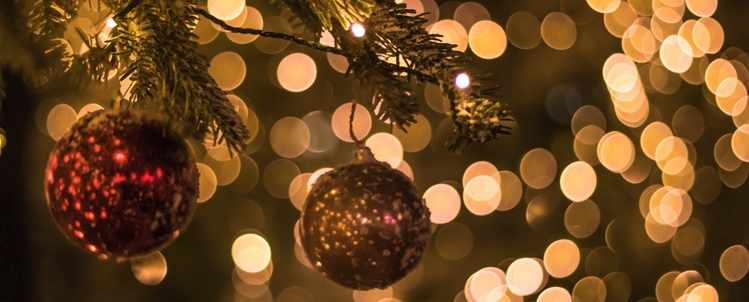 Dear customers and partners,
We've had another exciting year, with some major improvements to ChurchDesk. You're looking for more when it comes to digital tools and it's a privilege to continue to support your work and mission.
We understand that Christmas is a busy time for churches, with lots of activity. We've seen far more digital communication and lots more people being added to your databases than ever before.
In the office, we are already in the process of preparing for the coming months, which includes getting you ready for GDPR. It has major consequences for churches and we will help you become compliant.
Merry Christmas and thanks for your continued trust!
Christian Steffensen
CEO and founder
GDPR and new personal data regulations
New regulations for data come into effect on 25 May 2018. GDPR has a number of consequences for churches, so we've made it easy for our customers to comply with the new and strict requirements for handling and using personal data.
If you have not already started the implementation, we recommend that you get started as soon as possible. We have written a guide that collects the most important information and contains a checklist of what you should at least consider.
One of the compulsory requirements is a data processing agreement between the church and ChurchDesk. We will offer an agreement built specifically for churches and free of charge to our customers during the first quarter of next year.
Read more here: A ChurchDesk Guide: What does the GDPR mean for your church?
New module: Attendance to easily count your flock
We've been working hard to make attendance and statistics much easier and faster. A new module to manage this will be rolled out to all customers in January. Not only will it help you save time, but also make it easier to use the data to get an overview. You'll soon also be able to enter data using our app. The new module will be included in all subscriptions starting from our Small Plan.
Read more here: Attendance and collaboration
New app for Android and iPhone
We have just launched a brand new version of our app, which comes with a number of improvements. It has offline access and fingerprint login to make the login easy and quick. Most importantly we've focused on speed and reliability. The new app is included in all our subscriptions and is free for all users.
Read more and download our new app: New app with offline access
Join our User Groups and meet other users
We already have dates for our User Groups in Spring 2018. It's free for all users and we will introduce our newest features and answer your questions. We look forward to seeing you there!
Read more here: ChurchDesk User Groups