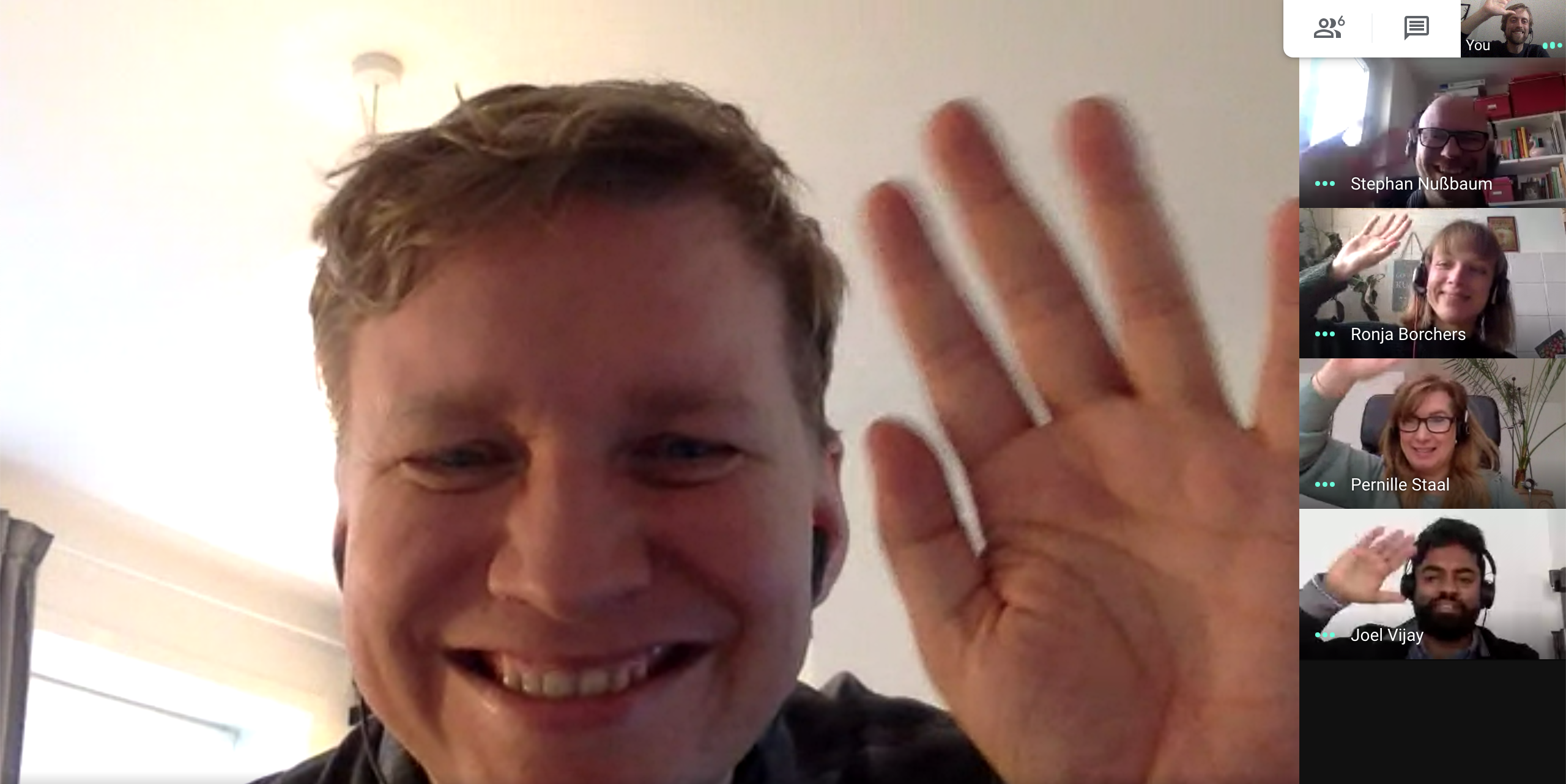 It's both easy and free to do online meetings and events in your church. It's a great way to stay in touch when you can't meet in person. But it also allows for more flexibility when you're not actually in the same location. We've written a guide on how to get stated in your church.
Stay connected and flexible with online meetings
Most things in the church can move on also when you can't meet in person. You just need to get started and make sure to use the right tools to do online meetings. In the beginning you will also need to prepare people to make it a good experience for everone. Most tools have become both user-friendly and free or charge, which makes it very easy to get started. In the times of Corona we rely on being able to continue our communication and work. However, we also see online meetings a way to allow for more flexibility in your church in the long-term and after Corona
At ChurchDesk we work as usual - just from home. We can do this by using online tools to facilitate online meetings. We use the same calendar system across our organization and our teams have online groups available for instant messaging. ChurchDesk enables your church to get a single point where everyone can access the most recent information on events and discussions. Our calendar include details for online meetings and the groups are a way to allow for discussions you can't meet in person.
Free tools that are easy to use for a church
We usually recommend the solution from Whereby. It comes in a free version and it takes only 5 minutes to get started. You will get your own online meeting room, which can be joined by up to 4 people in the free version. For European churches this solution also has the advantage of being fully GDPR compliant and a EU-based provider.
Google also offers a solution for meetings called Google Meet. It also comes in a free version and without limitations in terms of attendees and meeting duration. We use this solution in ChurchDesk and you probably recognize this from your meetings with your ChurchDesk consultant. The person hosting the meeting needs a Google Account, which can be setup easily and free of charge. Each meeting gets a unique URL, which is different from Whereby with a permanent meeting room URL. Because of that it's important to make sure that everyone knows how to join the meeting.
There are many other solutions to do online meetings and events. You might also want to check out Zoom and Gotomeeting. Both solutions have paid versions that have advantages when it comes to hosting larger events as a lecture or webinar.
Make online meetings a good experience for everyone
It takes time to get everyone on the same page and to begin with you might have to help people join the meetings. We recommend you to be very explicit about the practical details of your online meetings in the beginning to avoid frustration and misunderstanding. Make sure people know that the meeting is in fact taking place as an online meeting, how do they login and who do they ask if they need help getting started. If you already use ChurchDesk, all users should be able to access this information in their calendar from their mobile or computer. If you use the calendar to plan your online meetings we will also make sure to keep everyone updated with notifications just as if the meeting was in-person.