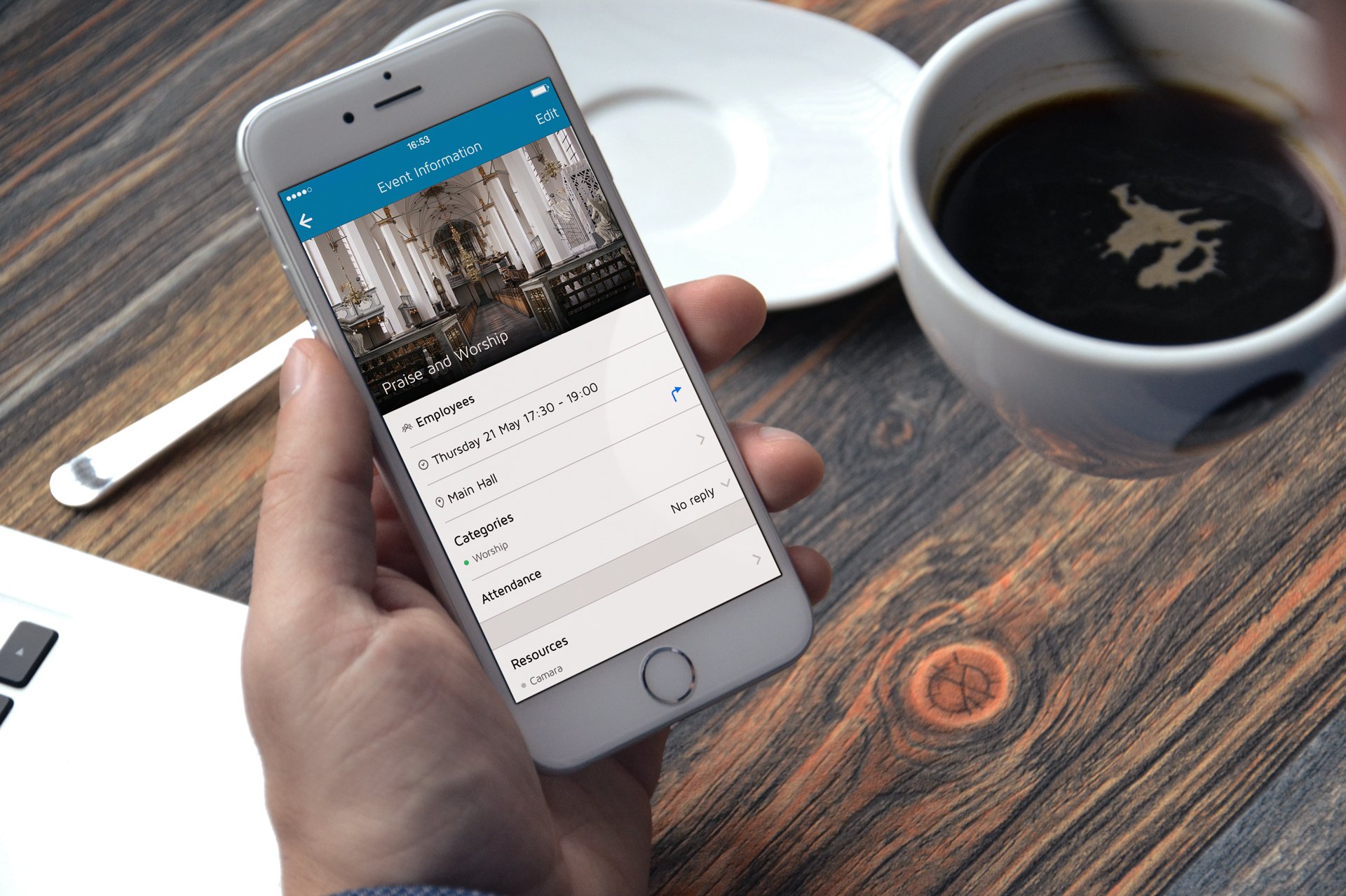 With the brand new ChurchDesk app we've removed known issues and added some great new features. You can acces, even when you're offline!
Stay updated even when not connected
Even though internet access can seem universal, there are still places that are less connected - medieval churches with thick walls being a good example! We've therefore made the ChurchDesk mobile app accessible even without an internet connection.

Upcoming Calendar events will now be remembered on your phone so you can access the information you need - even if you're hiding from your colleagues in the crypt!

What else has changed?
We're very aware that many of you have reported issues with our mobile apps, especially our Android version. We've always tried to fix issues as fast as possible but decided that in order for us to resolve issues faster and thereby offer our customers the great service they deserve we had to rebuild the app from scratch.

Of course, we've done our best to ensure the transition from the old app to the new is as seamless and easy as possible, though you will notice a few design changes.

Not yet using the app?
We don't believe that all of your daily tasks can be solved sitting behind a desk tied to a laptop. During the week you'll be spending a lot of time at places with no laptop. You'll have home visits, day trips with your parishioners, and of course spending time inside your church. Whilst occupied, one of your colleagues might make updates to your calendar or send you a group message. If you're not yet using the ChurchDesk app, do check out this new version and see how the app can keep you up to date when away from of the office.
If you have any questions regarding these updates please email support@churchdesk.com. We're constantly looking to improve the way we support churches, so please send us any feedback over email or write to us via the chat in the app.

We look forward to hearing from you!