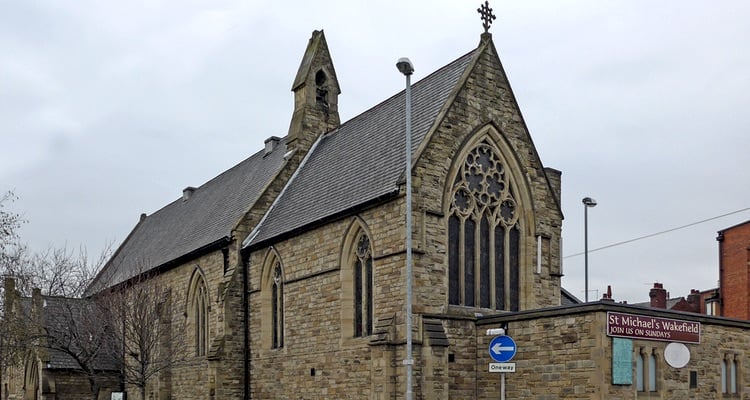 At ChurchDesk we are always keen to hear how our customers are doing, so we sat down with Reverend Gerry Sykes to talk about how he felt his churches, St Paul's and St Michael's Wakefield, were getting on.
Better data, better communication, better future
St Michael's Church, found on Westgate Common has been in service since 1861, though its history can be traced back some 20 years further. It has a small, but loyal, congregation of 20-30 on a Sunday morning. In the last decade, the church has seen some reordering, with comfortable chairs replacing the pews and a nave altar installation. In 2015 they started a drop in centre for asylum seekers and refugees once a week. It maintains its Anglo-Catholic tradition, but tries to combine tradition with innovation. Most importantly, they realise that they still have a long way to go to give St. Michael's a future in the 21st century.
Successful Church advertising - legend and myth?
The problem St Michael's was experiencing before they joined ChurchDesk is that they had fantastic events and services, but nothing to advertise these sufficiently and engage their members. The previous website they used was built manually in HTML, which meant that Father Gerry had to manually code and design every minute change he wanted to make. It was laborious and time consuming. How could you encourage people to get excited about the church, when the church website was a basic, drab information board? Is this the best thing to communicate?
Exceeding expectations because of People Application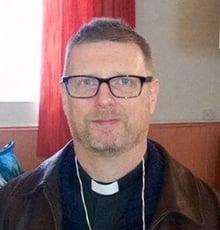 When Father Gerry Sykes first came to ChurchDesk they were concerned mostly with getting a new website that could firstly save them time and admin, but secondly appropriately promote the many events (such as Celtic Prayer, Messy Church, Funky Faith etc) that the church runs. And they certainly got that. Their new website is dynamic and interactive.
By using ChurchDesk they also got so much more than that: they got People. ChurchDesk's People application is a database of the information you have about your congregation. It allows you to send out relevant, selective emails and turn all that data you have into useful, tangible benefits. Not only this, but it negates the problem with relying on a website. Using the website exclusively to update your congregation on information about your church depends on the assumption that people will regularly check the website for new posts, but isn't contacting them directly a preferable way to reach out to them?
Father Gerry says, "Before ChurchDesk we didn't have anything like their People function at all. The biggest value we have gained from using this church management system is the ability to send out group-targeted emails - especially about our children's events. We normally send out an email for them at least once a month, and it is so beneficial for both parties, saving us time and keeping them informed. It might be an invite to an arts and crafts day for the children, or a reminder of the picnic lunch coming up - either way, we tend to get a great response and people enjoy this contact with us".
Engaging the community and building connections
Like The Revd Gerry said, having People can not only save you time (sending to a specific pre-determined group, rather than the same email to individual recipients) but it makes the time you do use more productive. At St Michael's they ask for contact details when people come for baptisms, christenings and sometimes even weddings. They find that people do want to keep in touch with them, and are grateful at the opportunity to be kept up to date with church events that might be relevant to them.
The idea with People, and the use of the data you collect, is that it builds a connection with your congregation, so they know what is going on in a time effective way. For the child that you had baptised in 2016, you might receive an email inviting them to a toddler group in 2017, and then to an after-school club 2020 - this communication can establish a bond with the church that grows as your child does.
The Revd Gerry said "I think the real advantage is that the People application allows me to spend more time visiting the elderly and bereaved whilst also allowing me to have more contact with younger people (for example those who come to us through baptism and weddings). It is a win-win situation".
Visiting your parishioners one-on-one as much as you would like is, as The Revd Gerry told me, just unfeasible in the 21st century. But having an all-in-one solution allows you to get the contact, exposure and relationship you need to compensate.